16 Nov 2016
Challenges and Opportunities for Female Combatants' Post-War Community Leadership
Lessons Learnt from Aceh and Mindanao (Workshop Report)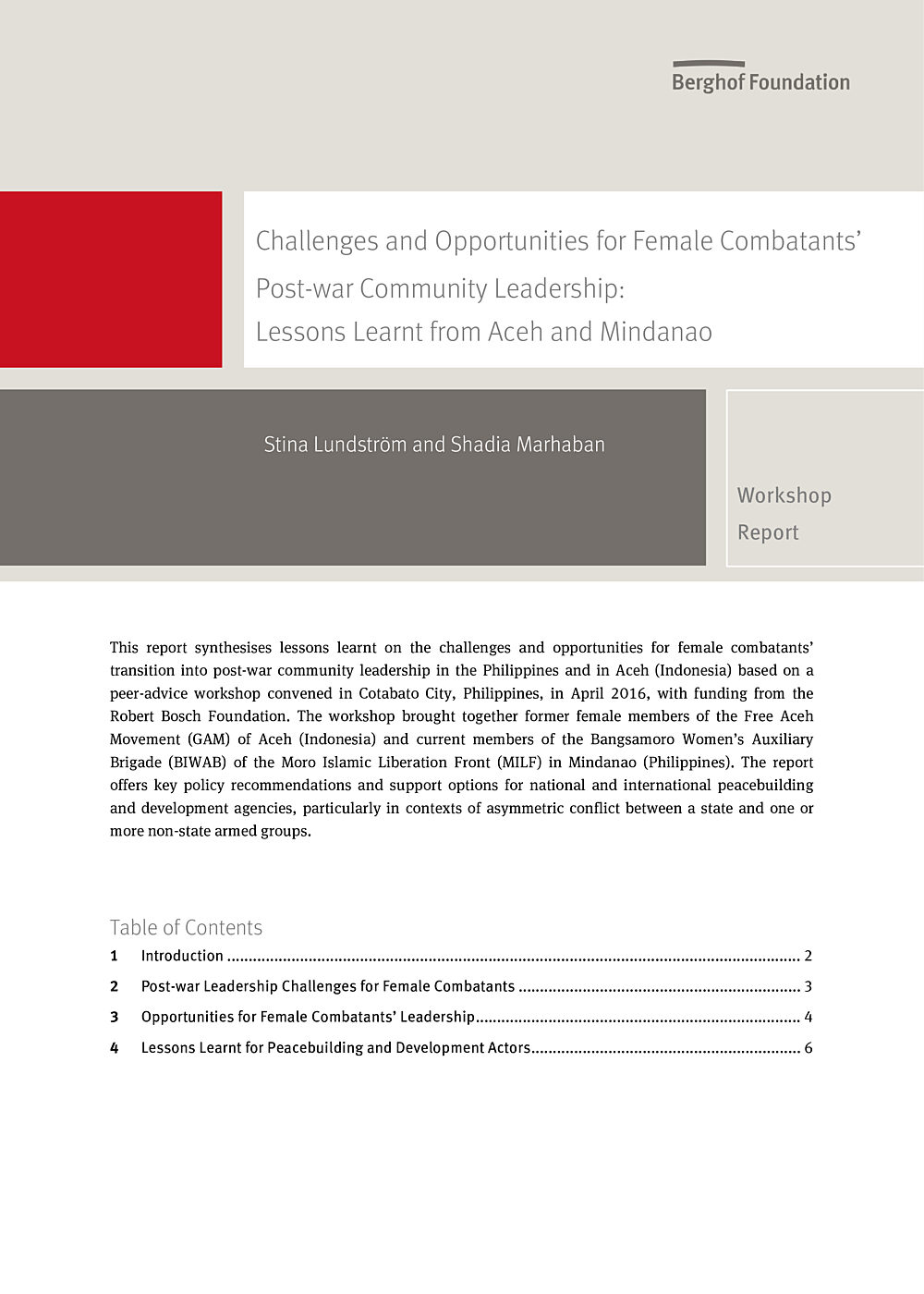 This report synthesises lessons learnt on the challenges and opportunities for female combatants' transition into post-war community leadership in the Philippines and in Aceh (Indonesia) based on a peer-advice workshop convened in Cotabato City, Philippines, in April 2016, with funding from the Robert Bosch Foundation. The workshop brought together former female members of the Free Aceh Movement (GAM) of Aceh (Indonesia) and current members of the Bangsamoro Women's Auxiliary Brigade (BIWAB) of the Moro Islamic Liberation Front (MILF) in Mindanao (Philippines). The report offers key policy recommendations and support options for national and international peacebuilding and development agencies, particularly in contexts of asymmetric conflict between a state and one or more non-state armed groups.
---
Authors
Stina Lundström, Shadia Marhaban
Thanks for your interest
If you find this publication useful, please consider making a small donation. Your support enables us to keep publishing.