1 Jan 2004
Preface to the 2004 print edition of the Berghof Handbook
Handbook Article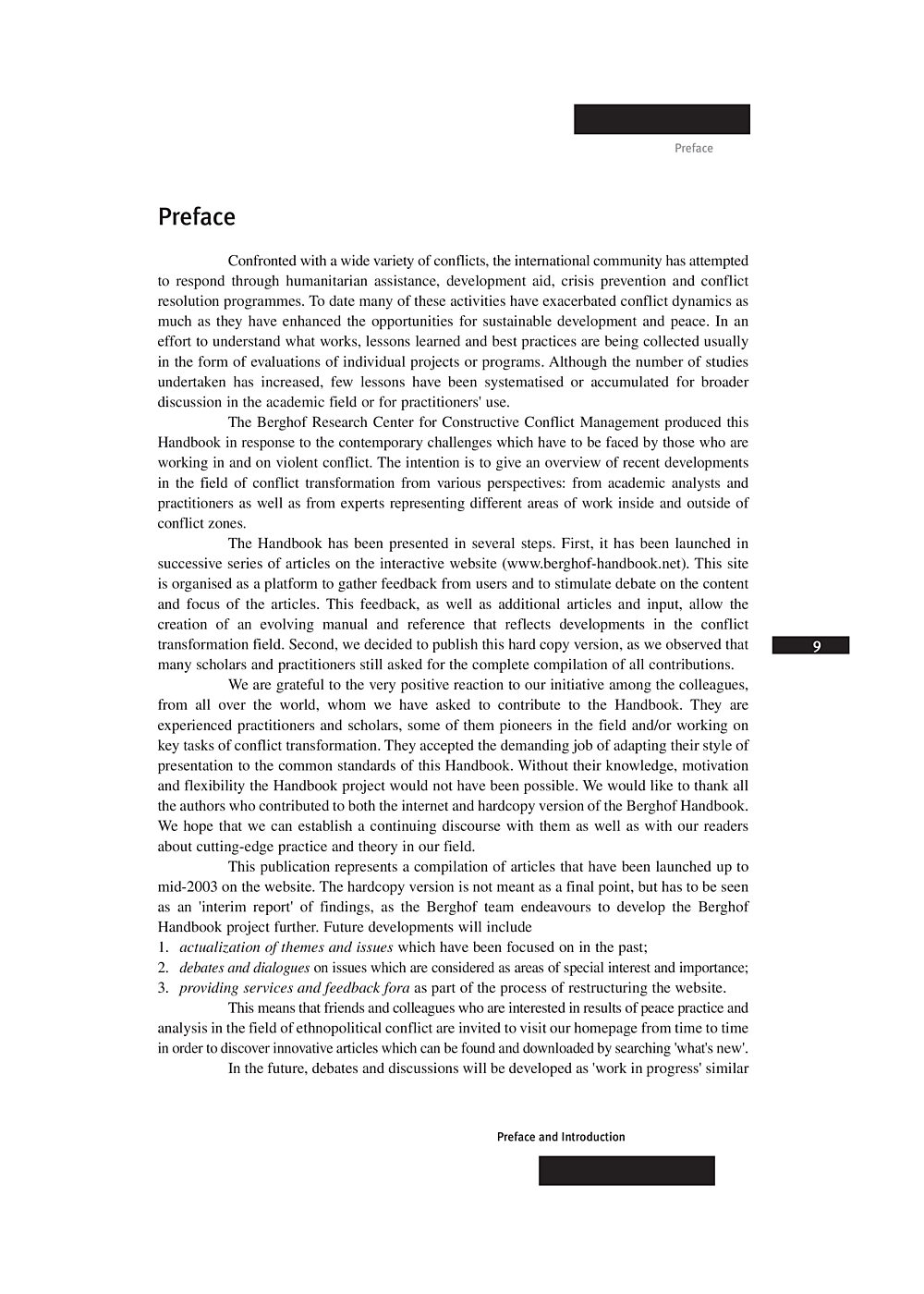 Preface to the 2004 print edition of the Berghof Handbook, "Transforming Ethnopolitical Conflict".

---
Authors
Martina Fischer, Norbert Ropers
Confronted with a wide variety of conflicts, the international community has attempted to respond through humanitarian assistance, development aid, crisis prevention and conflict resolution programmes. To date many of these activities have exacerbated conflict dynamics as much as they have enhanced the opportunities for sustainable development and peace. In an effort to understand what works, lessons learned and best practices are being collected usually in the form of evaluations of individual projects or programs. Although the number of studies undertaken has increased, few lessons have been systematised or accumulated for broader discussion in the academic field or for practitioners' use.
The Berghof Research Center for Constructive Conflict Management produced this Handbook in response to the contemporary challenges which have to be faced by those who are working in and on violent conflict. The intention is to give an overview of recent developments in the field of conflict transformation from various perspectives: from academic analysts and practitioners as well as from experts representing different areas of work inside and outside of conflict zones.
Thanks for your interest
If you find this publication useful, please consider making a small donation. Your support enables us to keep publishing.