3 Nov 2015
Assessing Inclusivity in the Post-War Army Integration Process in Nepal
IPS Paper No. 11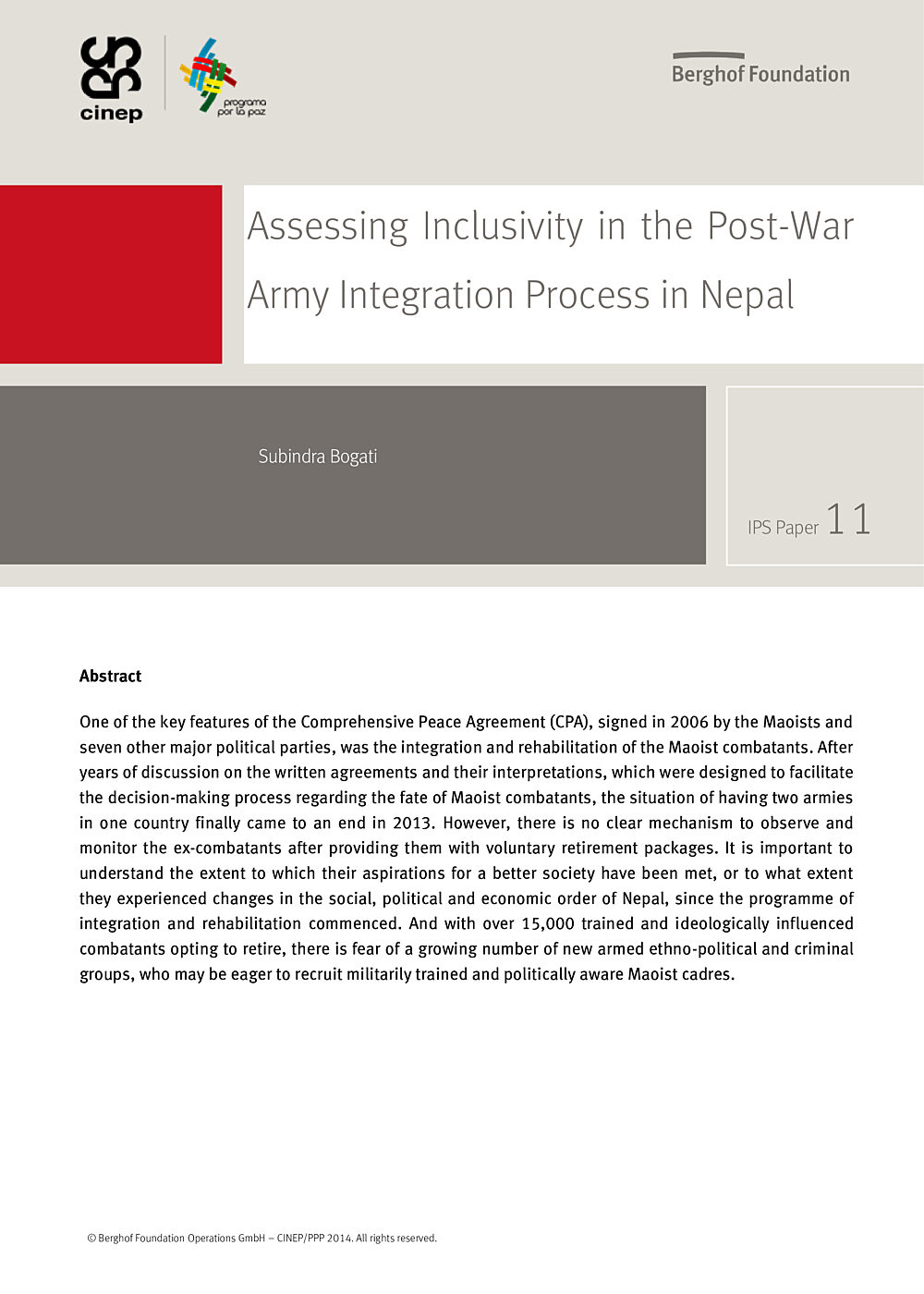 One of the key features of the Comprehensive Peace Agreement (CPA), signed in 2006 by the Maoists and seven other major political parties, was the integration and rehabilitation of the Maoist combatants. After years of discussion on the written agreements and their interpretations, which were designed to facilitate the decision-making process regarding the fate of Maoist combatants, the situation of having two armies in one country finally came to an end in 2013.
---
Authors
Subindra Bogati
However, there is no clear mechanism to observe and monitor the ex-combatants after providing them with voluntary retirement packages. It is important to understand the extent to which their aspirations for a better society have been met, or to what extent they experienced changes in the social, political and economic order of Nepal, since the programme of integration and rehabilitation commenced. And with over 15,000 trained and ideologically influenced combatants opting to retire, there is fear of a growing number of new armed ethno-political and criminal groups, who may be eager to recruit militarily trained and politically aware Maoist cadres.
Thanks for your interest
If you find this publication useful, please consider making a small donation. Your support enables us to keep publishing.