EVENT
Video: Libya – quo vadis?
Challenges and opportunities for peace, and the role of the international community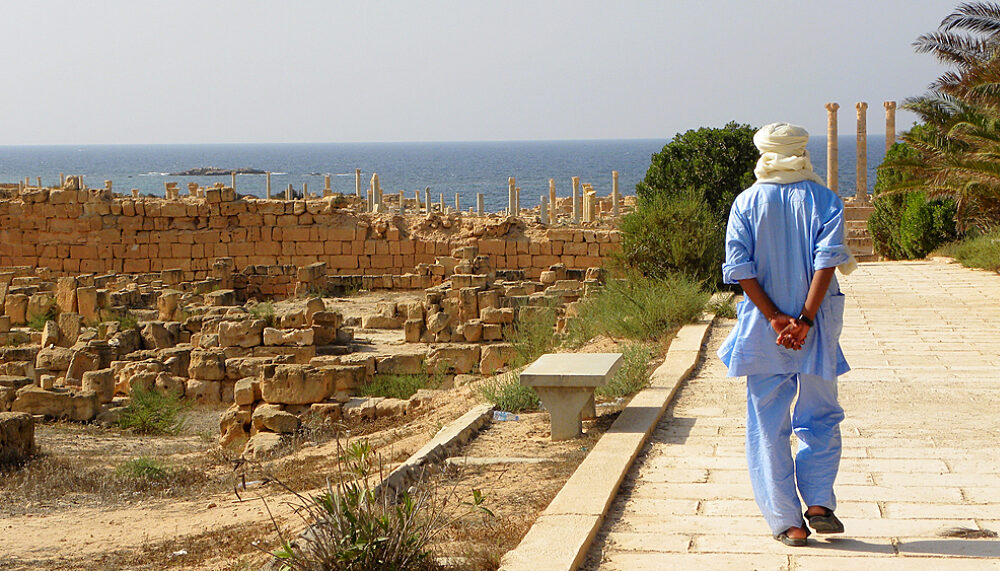 Watch the video of our online panel discussion on the challenges and opportunities for peace in Libya.
---
Eleven years after the outbreak of the civil war and the ensuing international intervention, Libya is still deeply divided and paralysed by rivalling governments and militias. After several rounds of internal fighting, and with support by the United Nations and the international community, a ceasefire agreement was signed in 2020. Presidential elections have been scheduled, but were repeatedly postponed since then.
In this virtual panel discussion, we analysed the consequences of the international intervention and the background and patterns of the conflict. We assessed the role of the international community today and looked into opportunities and challenges for Libya's immediate future.
---
Libya – quo vadis?
Challenges and opportunities for peace, and the role of the international community
Friday, 14 October 2022

14:00 - 15:30 CEST (ics, ical)
Online event via Zoom

---
Welcome remarks by Andrew Gilmour, Executive Director, Berghof Foundation.
Speakers:
Ian Martin, former UN Special Representative of the Secretary-General in Libya and author of "All Necessary Measures? The United Nations and International Intervention in Libya"
Elham Saudi, Co-Founder and Director, Lawyers for Justice in Libya
Wolfram Lacher, Libya and North Africa Expert, German Institute for International and Security Affairs
Moderated by Sonja Neuweiler, Senior Advisor, MENA Department, Berghof Foundation.
50 Years Berghof Foundation

The Berghof Foundation marked its 50th anniversary in 2021. The special event series we were holding throughout the year to reflect on past and current peacebuilding successes and challenges, is continuing in the year 2022. The events will identify and look at trends in order to develop tactics that will ensure our efforts towards sustainable peace together with our partners remain effective in the years to come. Find out more on our website and sign up for our newsletters or follow us on Twitter to stay up to date about our anniversary programme.
Please note that the event will be recorded using the cloud-based recording tool within the Zoom.us platform (using cloud servers based in the U.S.), to be published on the Berghof Foundation's website and social media channels for external communications purposes. You can find the Berghof Foundation's data protection notice here. If you have questions, please feel free to contact the Berghof Foundation's Data Protection Officer (data.protection@berghof-foundation.org).
---
Media contact
Florian Lüdtke
Media and Communications Manager
+49 (0) 177 7052758
email hidden; JavaScript is required