EVENT
Video: Observation and monitoring mechanisms in conflict de-escalation
Creative approaches, best practices and lessons learned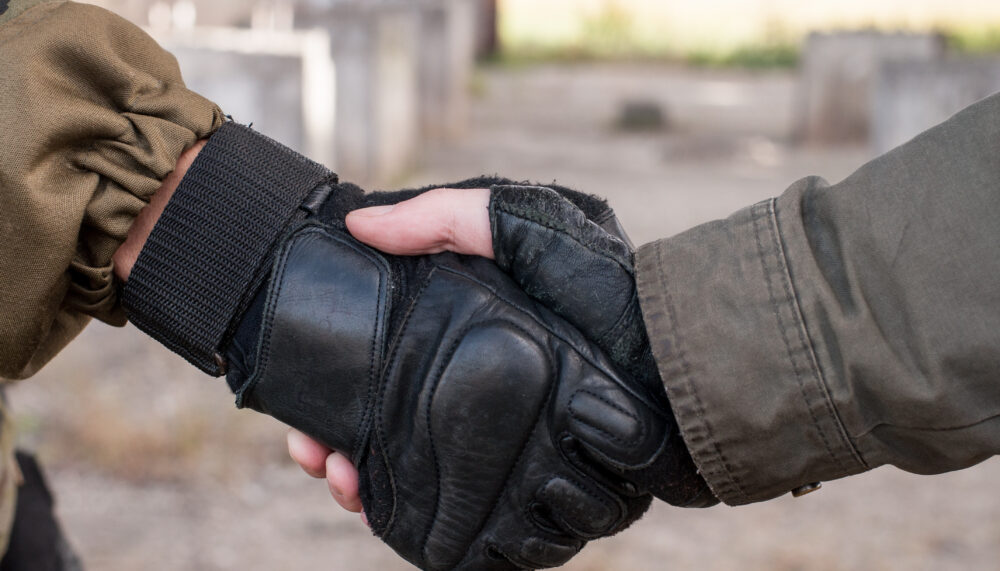 Watch the video of the event that took a closer look at the ability of third parties to guarantee, observe and accompany processes of conflict de-escalation.
---
Third parties can play an important role in limiting violence in armed conflicts. Even if their intervention may not necessarily end a conflict, they can contribute to preventing further escalation and support de-escalation of violence. In this regard, third-party mechanisms can be particularly beneficial amid the preparation and monitoring of cessations of hostilities or ceasefires. Mechanisms of (third-party) monitors, guarantors or observers are oftentimes contemplated to ensure the credibility of the agreement and deter future violence. By contributing to the dissemination of credible information and assisting in de-escalation, such mechanisms can allow for a secure space to build trust for further negotiations to take place.
At the event, international experts addressed the question of approaches to support conflict parties in finding mutually acceptable strategies of de-escalation. They discussed the roles and added value of different entities in this phase, as well as creative and innovative designs of monitoring and observation mechanisms. The event outlined lessons learned and best practices of conflict de-escalation through observation and monitoring mechanisms, and emphasised benefits and challenges of inclusive arrangements, as well as opportunities and risks for technological innovations.

---
Observation and monitoring mechanisms in conflict de-escalation:
Creative approaches, best practices and lessons learned
Thursday, 27 October 2022

14:00 - 15:30 CEST (ics, ical)
Online event via Zoom

---
Welcome remarks by Andrew Gilmour, Executive Director, Berghof Foundation.
Input:
Ajay Sethi, Senior Advisor on Security Arrangements and Ceasefires, UN Mediation Support Unit
Speakers:
Nicholas Haysom, Special Representative of the United Nations Secretary-General and Head of the United Nations Mission in South Sudan (UNMISS)
Shadia Marhaban, Mediator and Regional Peace Leader, Former Free Aceh Movement (GAM) Negotiator, Indonesia, Aceh
Teresa Whitfield, Independent consultant, former Director of UNDPPA's Policy and Mediation Division
Aly Verjee, Fellow of the Rift Valley Institute, Non-Resident Senior Advisor to the Africa Center at the United States Institute of Peace
Moderated by Véronique Dudouet, Senior Research Advisor, Conflict Transformation Research Department, Berghof Foundation.
50 Years Berghof Foundation

The Berghof Foundation marked its 50th anniversary in 2021. The special event series we were holding throughout the year to reflect on past and current peacebuilding successes and challenges, is continuing in the year 2022. The events will identify and look at trends in order to develop tactics that will ensure our efforts towards sustainable peace together with our partners remain effective in the years to come. Find out more on our website and sign up for our newsletters or follow us on Twitter to stay up to date about our anniversary programme.
Please note that the event will be recorded using the cloud-based recording tool within the Zoom.us platform (using cloud servers based in the U.S.), to be published on the Berghof Foundation's website and social media channels for external communications purposes. You can find the Berghof Foundation's data protection notice here. If you have questions, please feel free to contact the Berghof Foundation's Data Protection Officer (data.protection@berghof-foundation.org).
---
Media contact
Florian Lüdtke
Media and Communications Manager
+49 (0) 177 7052758
email hidden; JavaScript is required