1 Jan 2005
Youth in War-To-Peace Transitions
Approaches of International Organizations (Report Nr. 10 )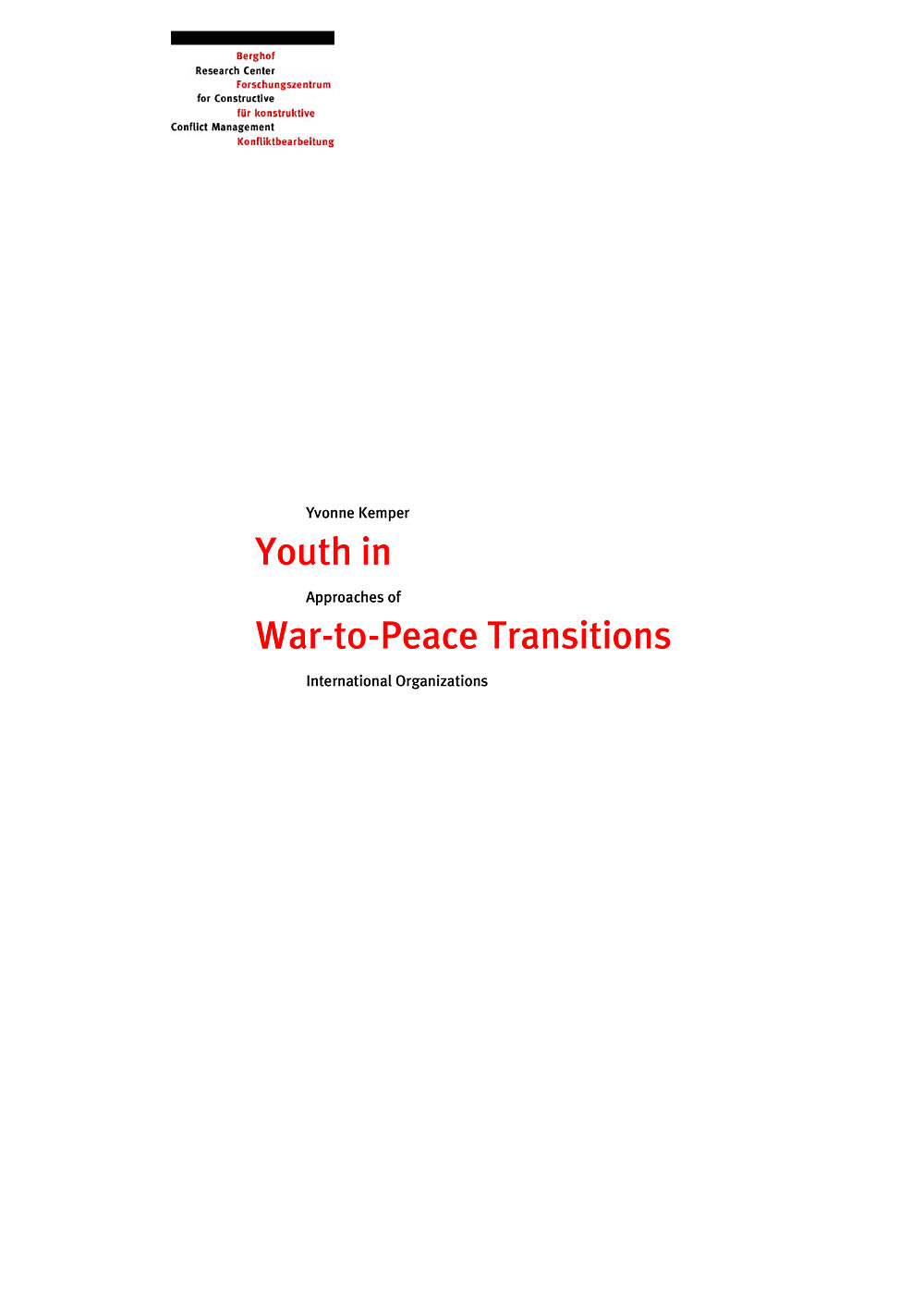 This study deals with youth in war-to-peace transitions and the response of international organizations to them. While youth's relevance for societal transformation is a long-acknowledged fact, their large numbers and potential roles in conflict have recently caused organizations to consider them a target group for peace and development programs. Reflecting on this process, this study thus assesses the difficulties in conceptualizing the role of youth in peace-building processes on the one hand and the concrete efforts of international organizations to integrate them into their policies and programs on the other. For this purpose, it explores four guiding questions: First, what approaches have international organizations developed regarding youth? Second, on which assumptions about youth and their role in violent conflicts are they based? Third, how do the different approaches affect program development, and, fourth, are they are compatible?
---
Authors
Yvonne Kemper
Thanks for your interest
If you find this publication useful, please consider making a small donation. Your support enables us to keep publishing.