10 May 2018
'What is actually needed is to invent new terms': An interview on Radical Religious Norms and Experiences from the Balkans
Berghof Handbook Dialogue Series No. 13 - comment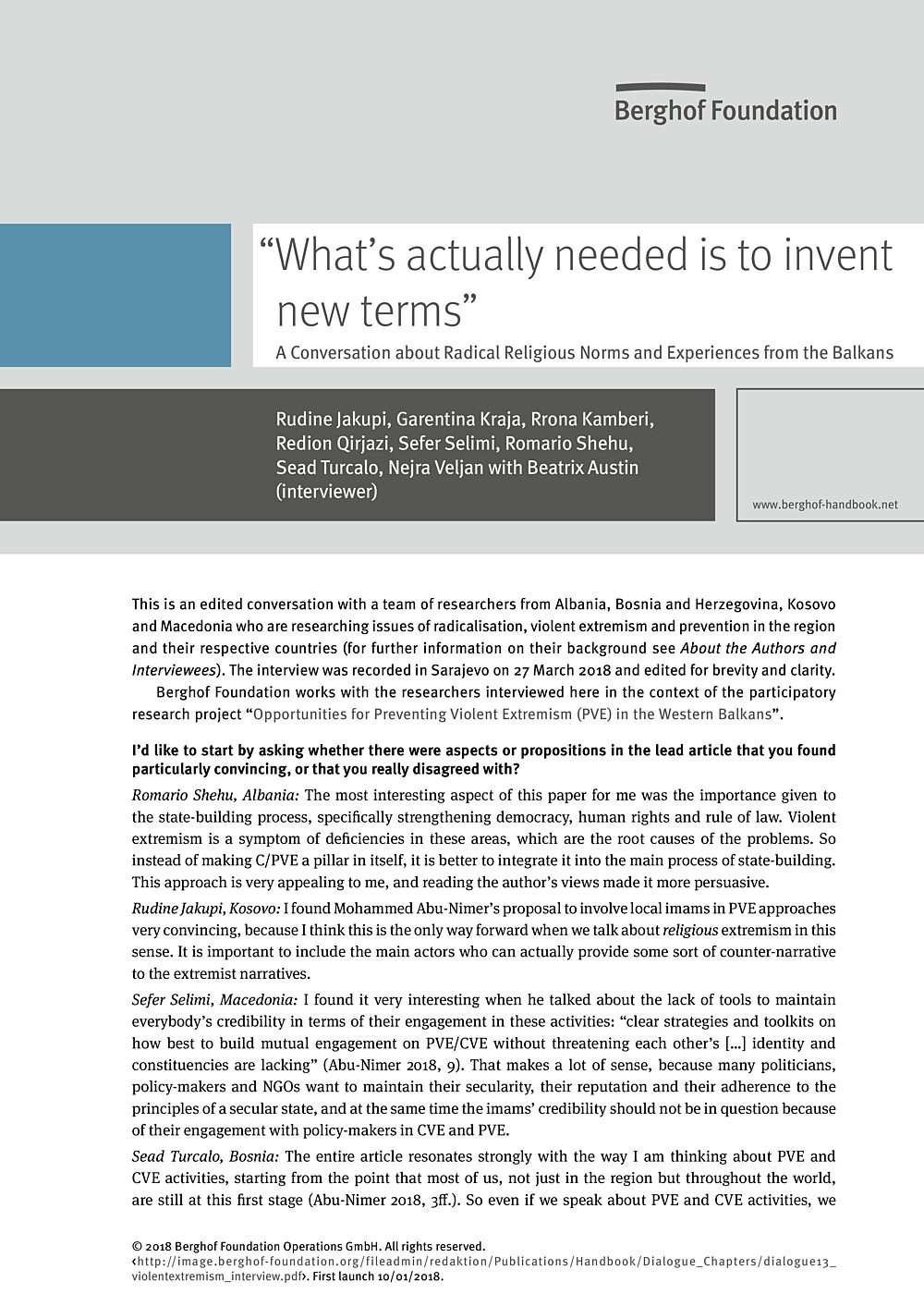 This interview with Rudine Jakupi, Garentina Kraja, Rrona Kamberi, Redion Qirjazi, Sefer Selimi, Romario Shehu, Sead Turcalo and Nejra Veljan is an edited conversation with a team of researchers from Albania, Bosnia and Herzegovina, Kosovo and Macedonia who are researching issues of radicalisation, violent extremism and prevention in the region and their respective countries. The interview was recorded in Sarajevo on 27 March 2018 and edited for brevity and clarity. Berghof Foundation works with the researchers interviewed here in the context of the participatory research project "Opportunities for Preventing Violent Extremism (PVE) in the Western Balkans".
---
Thanks for your interest
If you find this publication useful, please consider making a small donation. Your support enables us to keep publishing.