1 Jan 2005
Transforming War Economies: Dilemmas and Strategies
Handbook Dialogue Series No. 3 - complete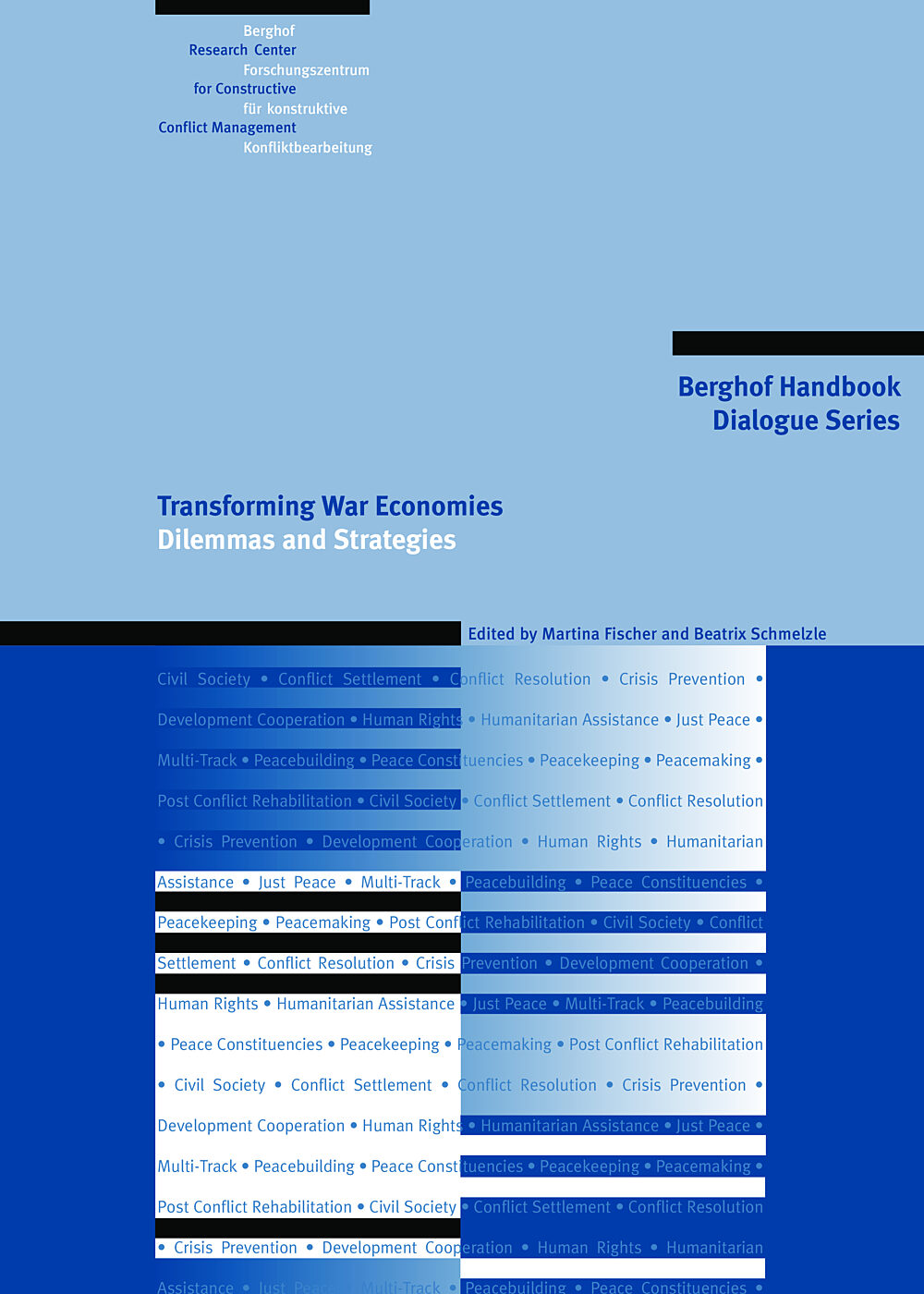 This Dialogue sets out to assess the usefulness of current analytic approaches and policy recommendations in dealing constructively with war economies. Starting off with an overview of the state of the debate by Karen Ballentine and Heiko Nitzschke, respondents from a broad variety of backgrounds add their reflections, strategies and critique.
---
Editors
Martina Fischer, Beatrix Schmelzle
Thanks for your interest
If you find this publication useful, please consider making a small donation. Your support enables us to keep publishing.