16 Nov 2016
Tradition- & Faith-Oriented Insider Mediators (TFIMs) as Crucial Actors in Conflict Transformation
Case Study: Lebanon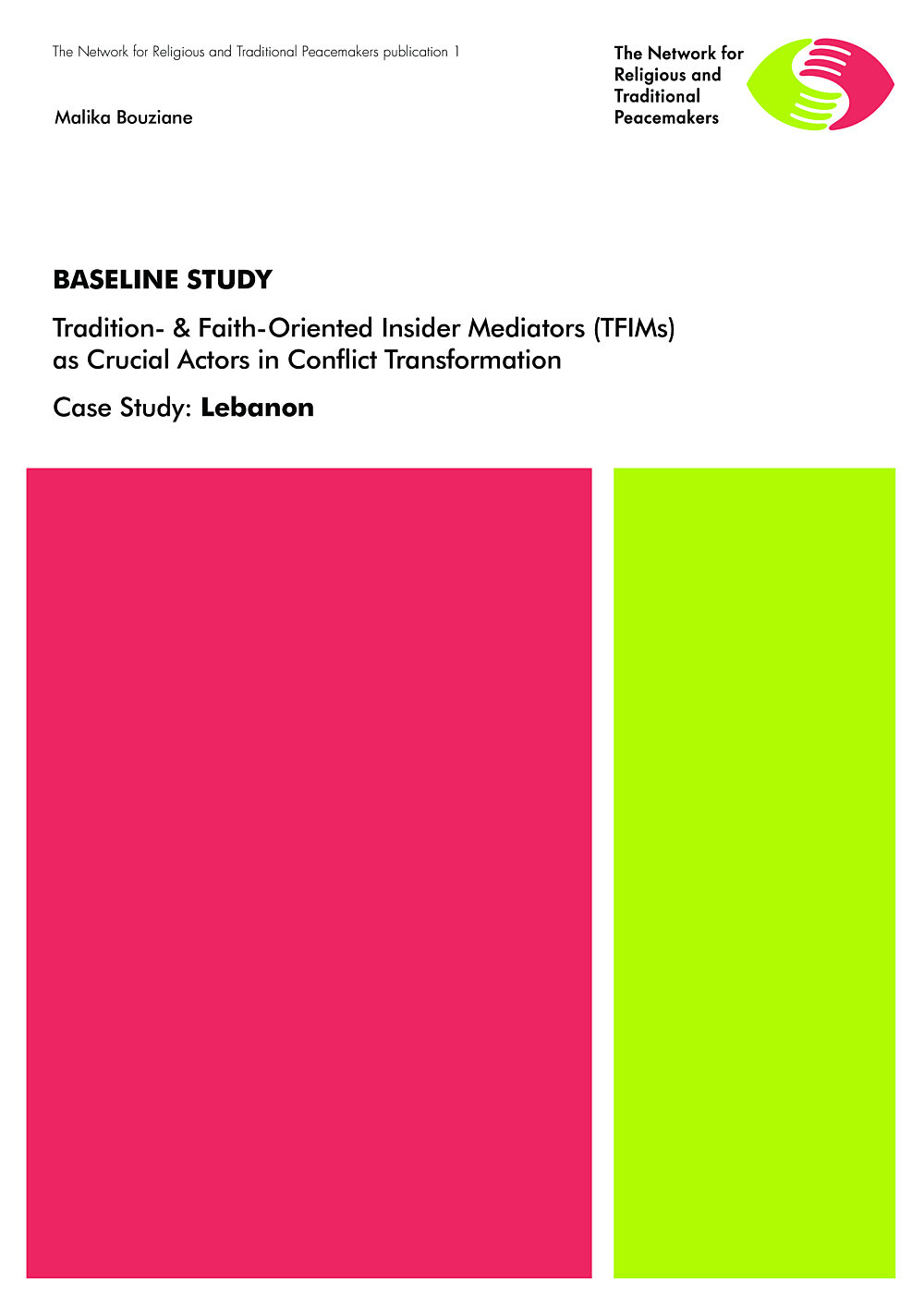 This case study on tradition- and faith- oriented insider mediators (TFIMs) in Lebanon has been produced using both existing knowledge on insider mediators and tradition- and faith-oriented local peacebuilding, and original data acquired through field studies.
---
Authors
Malika Bouziane
Thanks for your interest
If you find this publication useful, please consider making a small donation. Your support enables us to keep publishing.