26 Feb 2018
The Roles of Women in Counter-Radicalisation and Disengagement (CRaD) Processes
Best Practices and Lessons Learned from Europe and the Arab World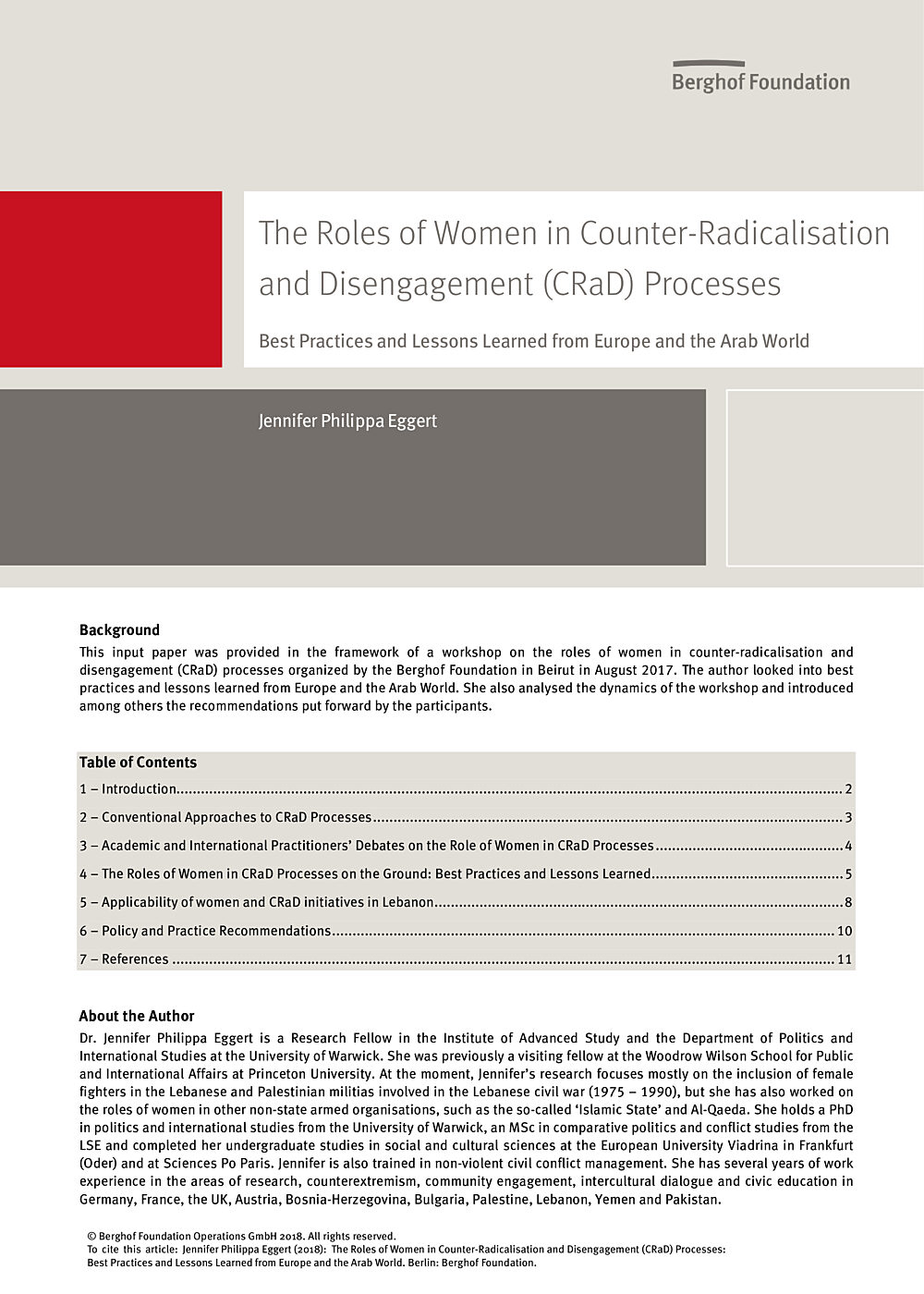 This input paper was provided in the framework of a workshop on the roles of women in counter-radicalisation and disengagement (CRaD) processes organized by the Berghof Foundation in Beirut in August 2017. The author looked into best practices and lessons learned from Europe and the Arab World. She also analysed the dynamics of the workshop and introduced among others the recommendations put forward by the participants.
---
Authors
Jennifer Philippa Eggert
Thanks for your interest
If you find this publication useful, please consider making a small donation. Your support enables us to keep publishing.