21 Dec 2017
The Institutionalization of Mediation Support
Are Mediation Support Entities there yet?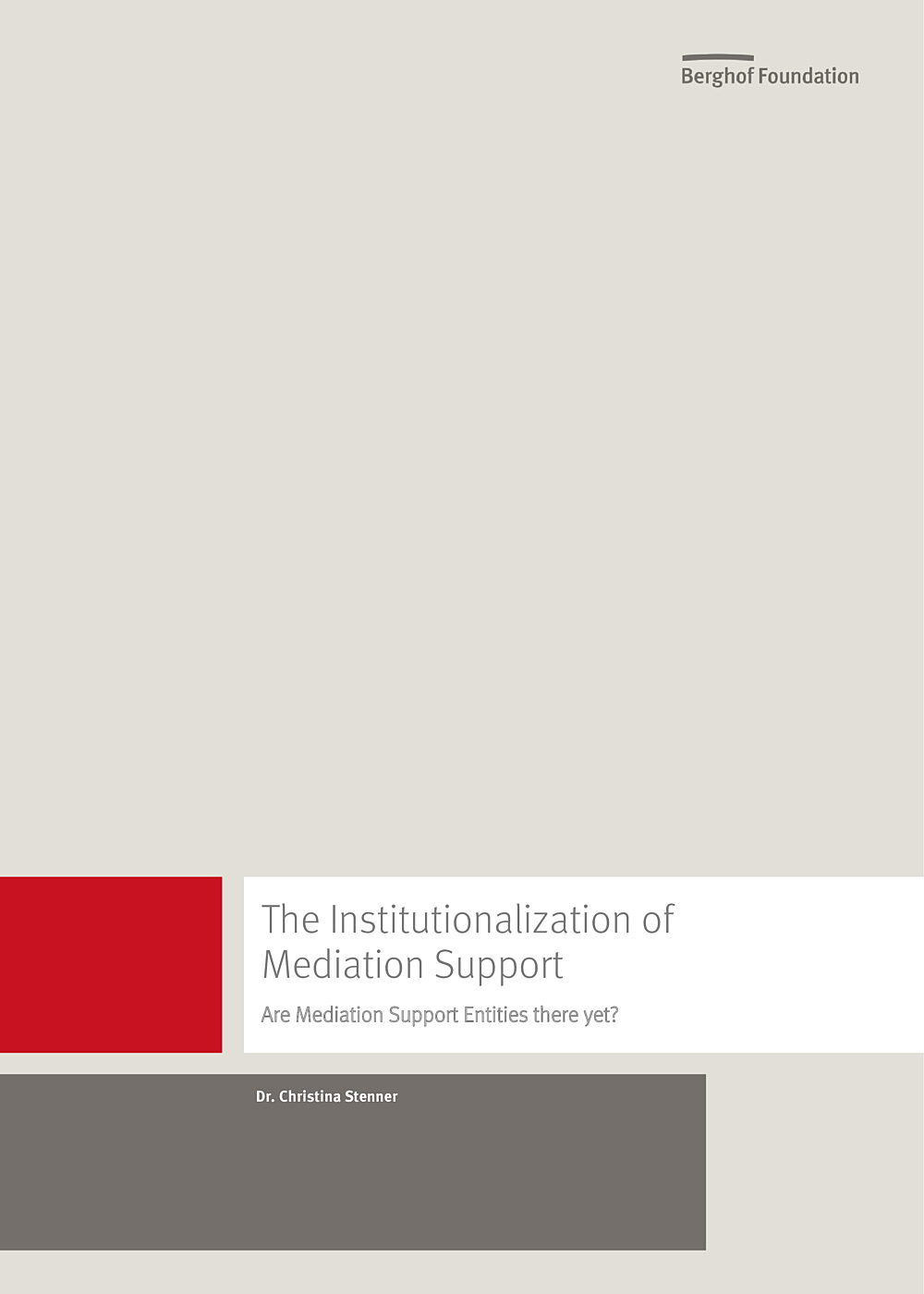 This article's objective is to give an overview and analysis of the emerging field of mediation support by looking at different portfolios of MSEs. It examines the actual significance and operationalization of MSEs in peace processes, and accordingly, its sufficiency for mediators. It also takes a closer look at MSEs' self-perception. The article draws from qualitative interviews with mediation support staff between 2016 and 2017.
---
Authors
Christina Stenner
Thanks for your interest
If you find this publication useful, please consider making a small donation. Your support enables us to keep publishing.