31 Dec 2019
The Imperative of Constitutionalizing Peace Agreements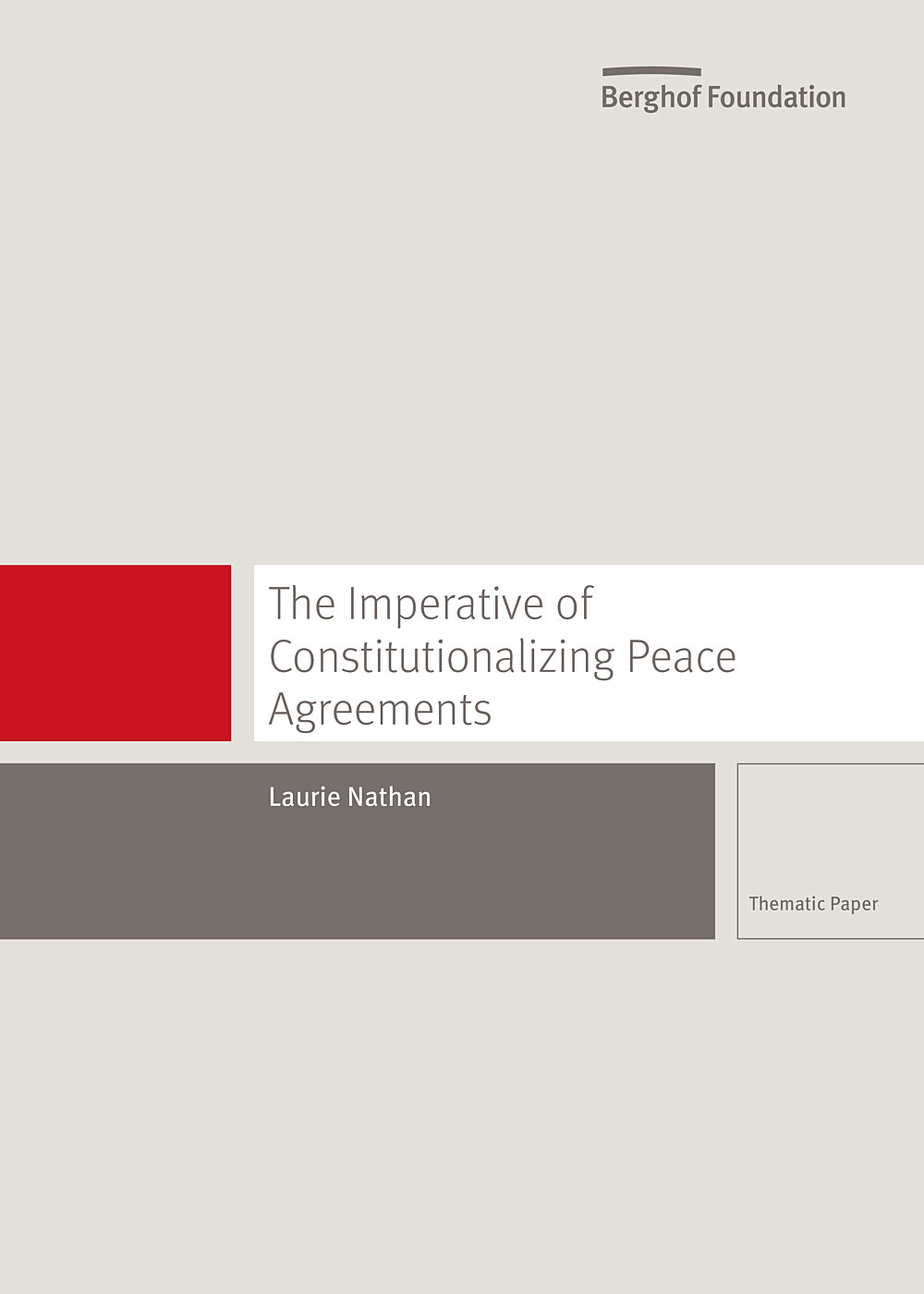 Nathan seeks to contribute to an understanding of the relationship between comprehensive peace agreements (CPAs) and post-conflict constitutions (PCCs). He defines a PCC as a new or revised constitution enacted as part of efforts to end a violent intra-state conflict and prevent its recurrence. This definition focuses on the purpose and not the timing of the constitutional reform. It encompasses constitutional reform that precedes, follows or takes the place of a CPA in an intended transition from intra-state conflict to sustainable peace. On this background, Nathan addresses three questions: How do conflict parties see the substantive and legal relationship between CPAs and PCCs when they are negotiating a settlement to end armed conflict? Why do the parties to a CPA frequently wish to constitutionalize their negotiated settlement in whole or in part? And what is the substantive and legal relationship between CPAs and PCCs after constitutional reform has taken place?
---
Authors
Laurie Nathan
Thanks for your interest
If you find this publication useful, please consider making a small donation. Your support enables us to keep publishing.