23 Feb 2021
Berghof Foundation: Strategic Priorities 2021-2023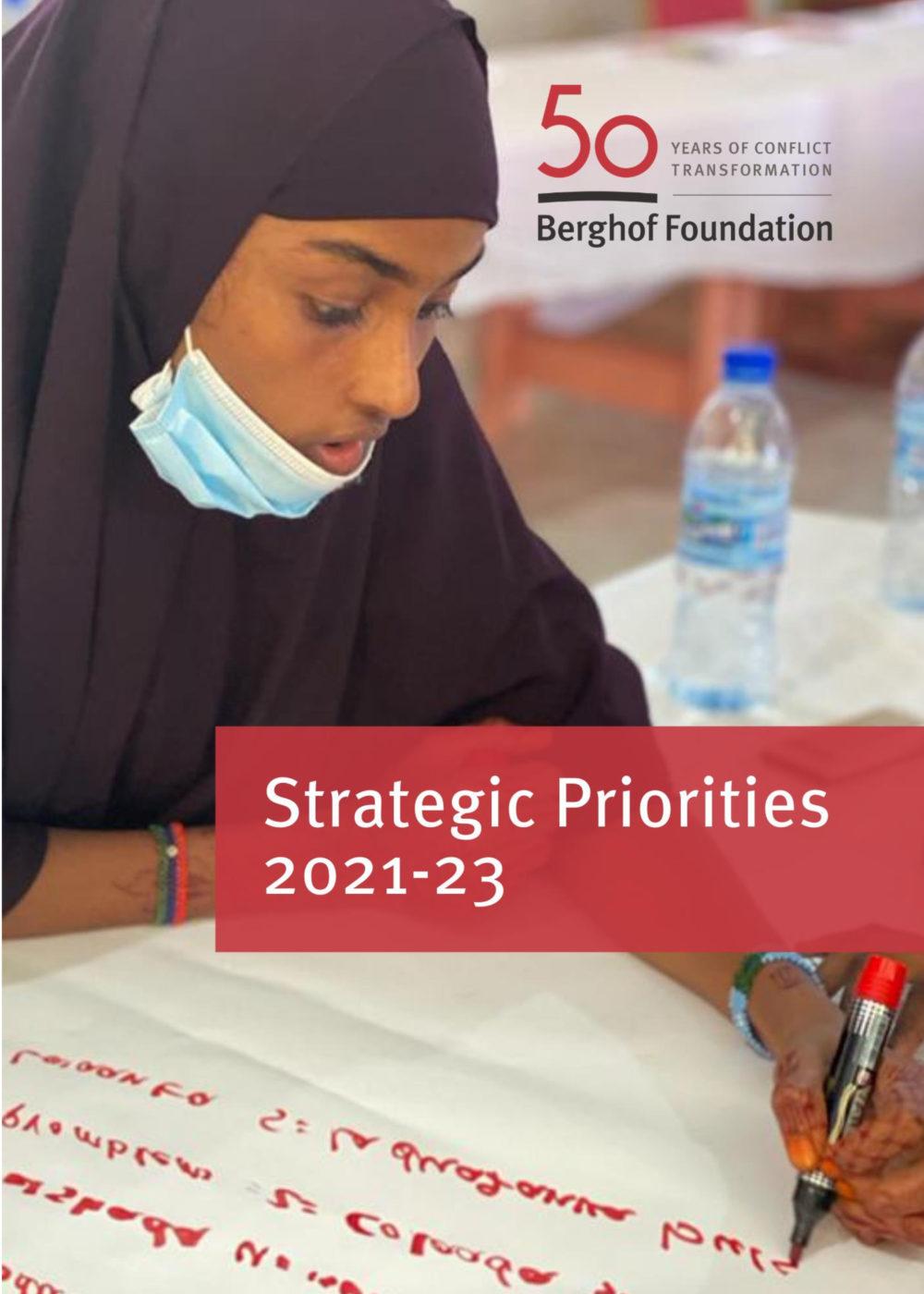 In light of the shifting global context, the Berghof Foundation as an organisation has to adapt as well. We are therefore expanding our activities beyond our established focal areas into six additional areas of strategic importance. This involves building up new expertise, new forms of collaboration, and new ways of working. This work has already begun. How Berghof intends to go about it over the next three years is the subject of this document.
---
Thanks for your interest
If you find this publication useful, please consider making a small donation. Your support enables us to keep publishing.