10 May 2018
Religious Institutions and the Challenges of Extremism and Terrorism: A Long View
Berghof Handbook Dialogue Series No. 13 - comment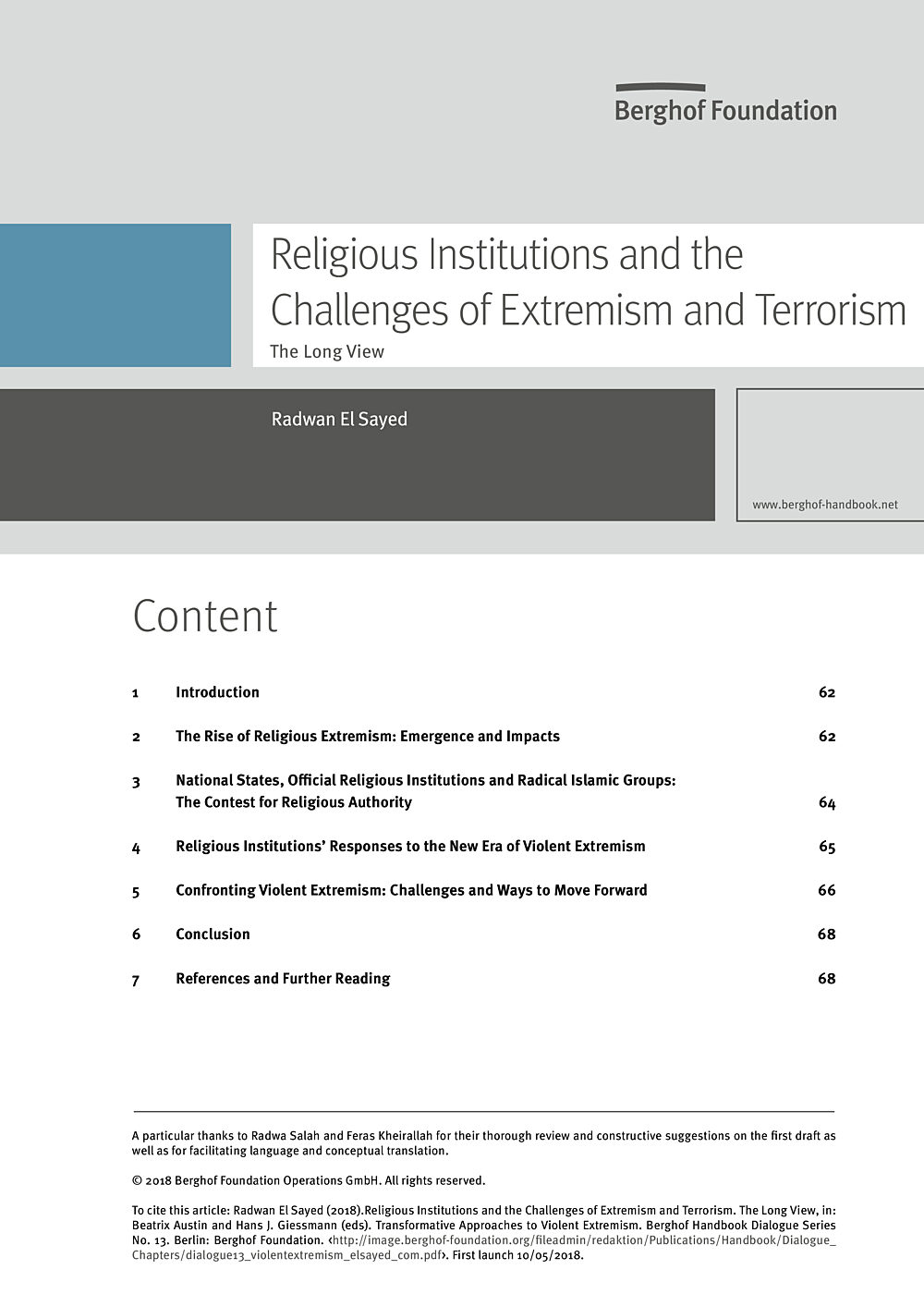 This article will trace how religious institutions have dealt with the phenomena of radicalisation and violent extremism since the early 1970s and the role these institutions have recently played in C/PVE programmes. My essay intersects with the discussion in the lead article on the lack of clear long-term strategies and tool kits that assist religious institutions to participate effectively in C/PVE programmes without threatening their credibility with their constituencies. (1) This includes the necessity of empowering the religious institutions to develop tools and frameworks that use the language of faith and reflect their spiritual and religious traditions. (2) Based on the impact of a certain securitisation of C/PVE approaches in the region on the religious institutions and their constituencies, I am convinced that it is important for religious institutions to rebuild the trust with their constituencies based on the principle of inclusivity and enhanced outreach efforts.
---
Authors
Radwan Al-Sayed
Thanks for your interest
If you find this publication useful, please consider making a small donation. Your support enables us to keep publishing.