1 Jan 2009
Peacebuilding at a Crossroads? Dilemmas and Paths for Another Generation
Handbook Dialogue Series No. 7 - complete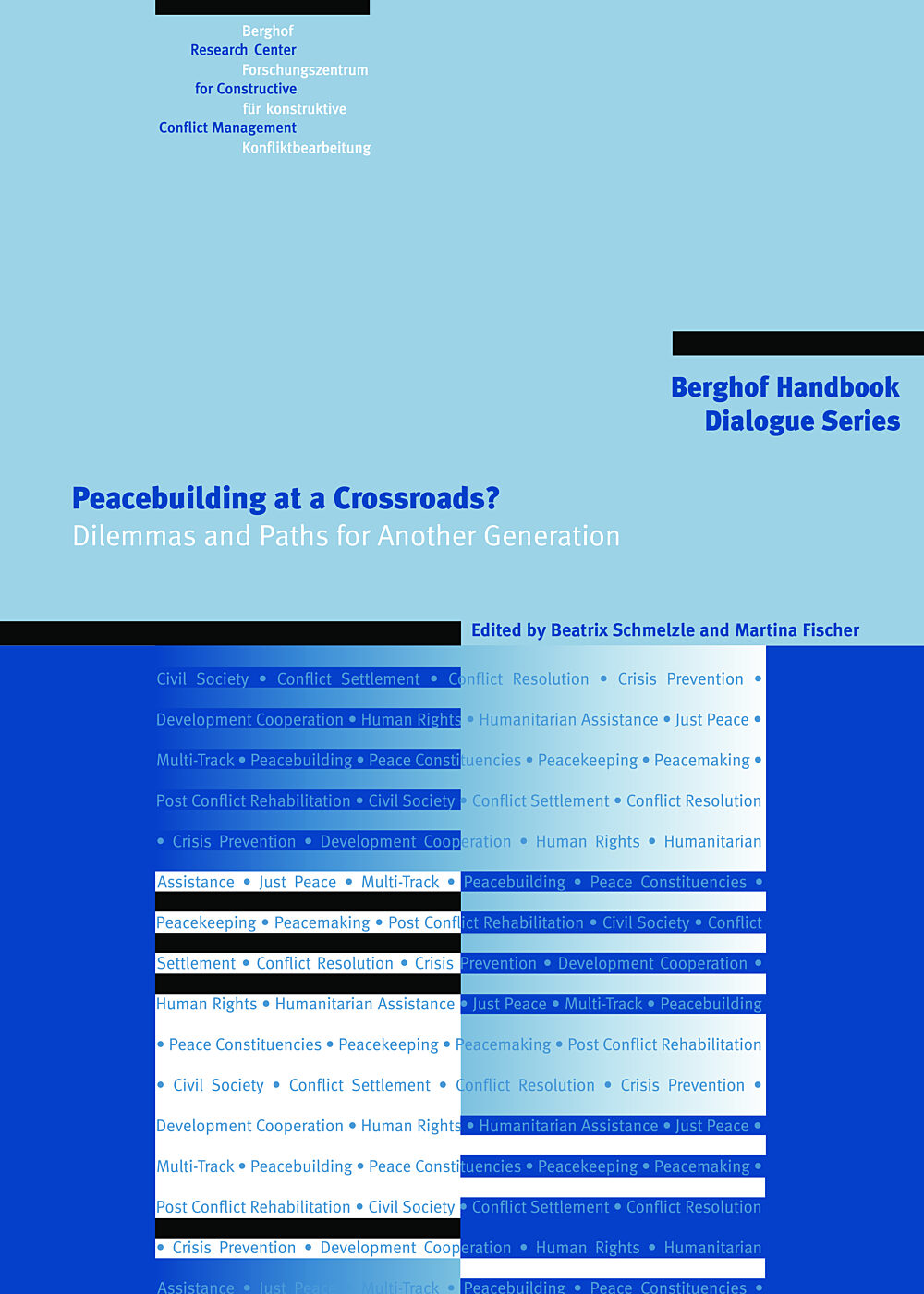 In this Dialogue, practitioners and researchers reflect on the conditions of success or failure in peacebuilding and conflict transformation. The lead article expresses a lingering worry that complex economic and environmental crises, international factors of violence and war, and an underlying 'murkiness' of values may overwhelm the best efforts for social change and create a feeling that we are "just wasting our time". The comments emphasize that values and approaches - as well as the international context, power politics and injustice - should be the objects of critical analysis. Investment in learning, honest self-reflection and critical peace research appear to be a must for effective practice. Others stress a need for more effective public mobilization for the effective prevention of violence. Many additional questions are raised and present food for thought for an ongoing debate.
---
Editors
Beatrix Schmelzle, Martina Fischer
Thanks for your interest
If you find this publication useful, please consider making a small donation. Your support enables us to keep publishing.