1 Jan 2017
Paving the Way for the Effective and Inclusive Implementation of Peace Accords
A Strategic Framework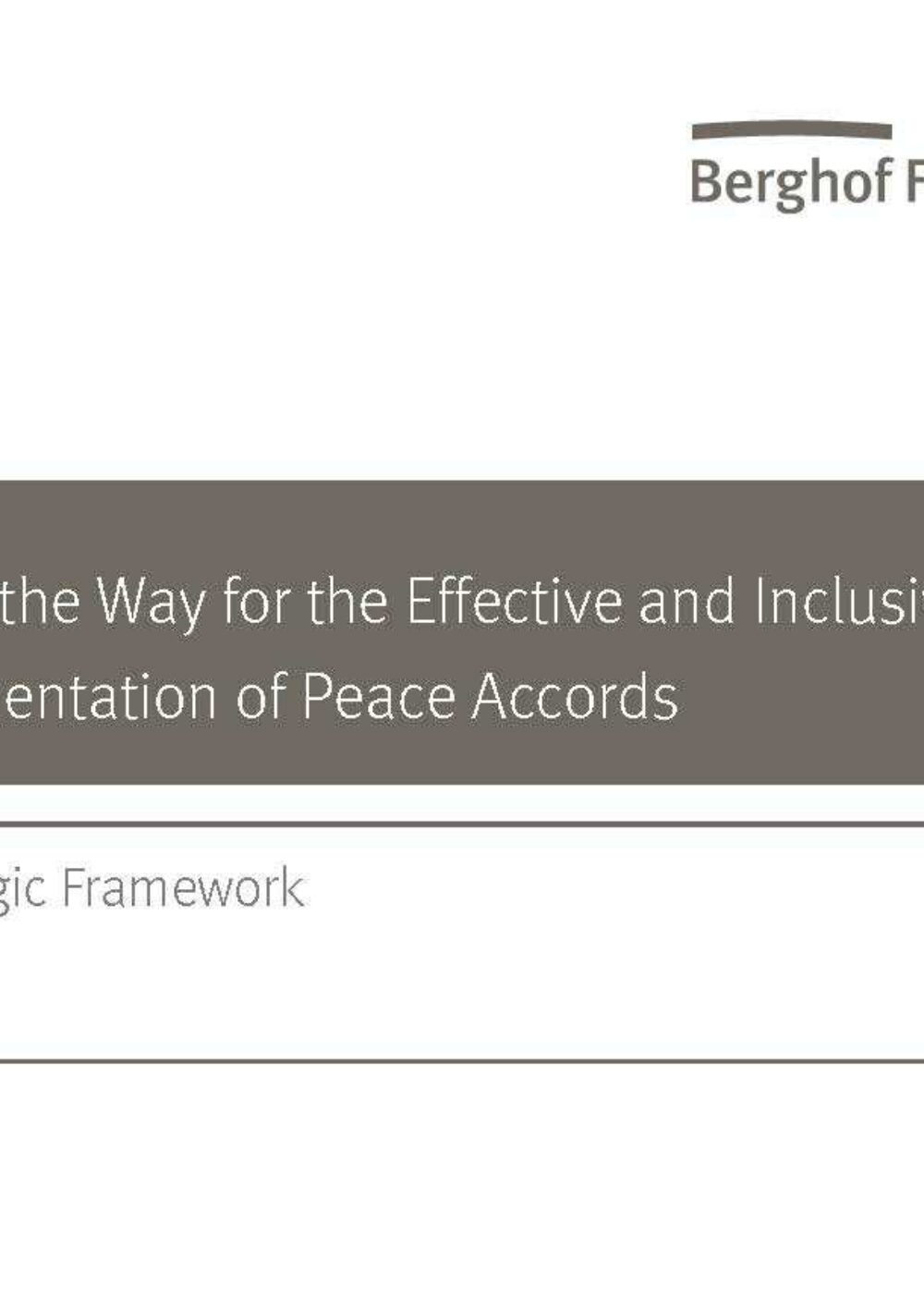 This strategic framework was developed during the 8th Meeting on Negotiations entitled The Implementation of Accords and the Role of International Third Parties held in October 2016, in Berlin. It provides an overview of some of the most frequent challenges Resistance and Liberation Movements (RLMs) are facing with regard to the implementation phase of peace agreements and ways to overcome them. This overview aims at giving our readers the possibility to reflect and improve their strategies in the nexus of negotiation and implementation.
---
Authors
Nico Schernbeck, Luxshi Vimalarajah
Thanks for your interest
If you find this publication useful, please consider making a small donation. Your support enables us to keep publishing.