20 Mar 2023
Participatory methods in peacebuilding work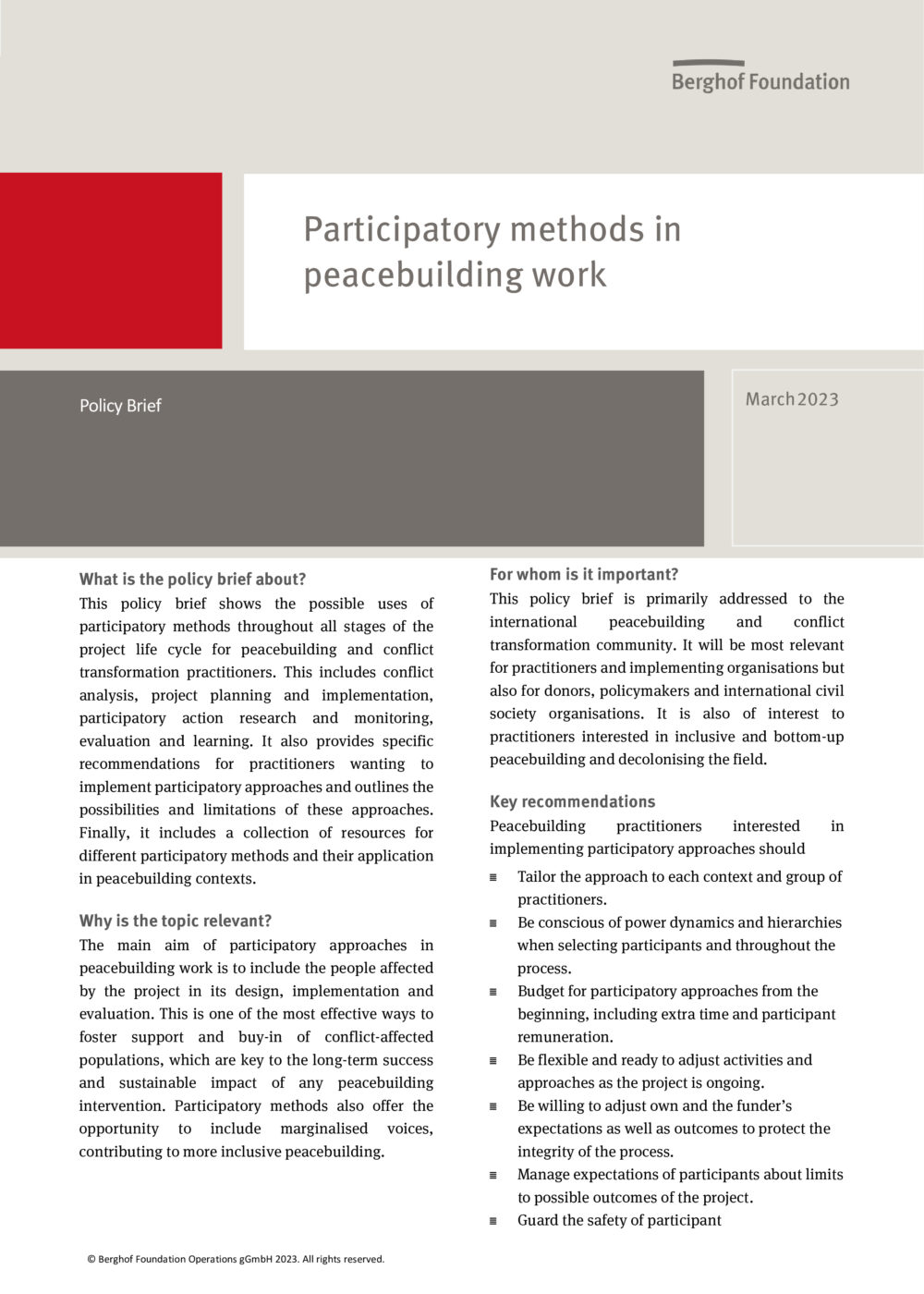 This policy brief provides guidance to peacebuilders and conflict transformation practitioners on incorporating participatory methods at all stages of a project's life cycle.

---
Authors
Participatory methods can be utilised from conflict analysis through implementation and monitoring and evaluation of project outcomes. The policy brief offers practical recommendations to practitioners on implementing participatory approaches and highlights the potential benefits and limitations of these methods. It also includes a collection of resources for different participatory methods and demonstrates how they can be effectively applied in peacebuilding contexts.
Thanks for your interest
If you find this publication useful, please consider making a small donation. Your support enables us to keep publishing.