1 Jan 2005
New Trends in PCIA
Handbook Dialogue Series No. 4 - complete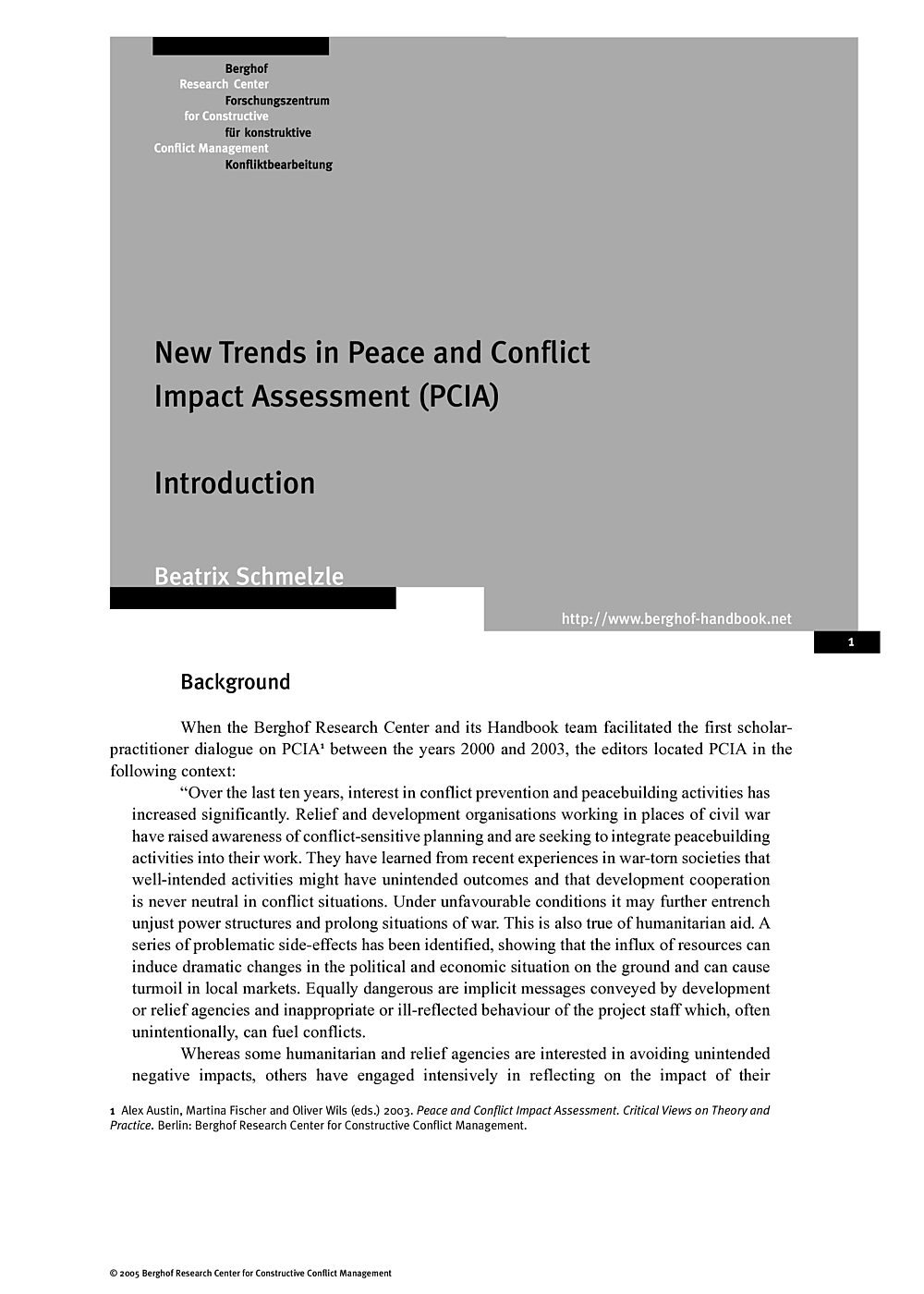 Questions of effectiveness, impact and evaluation continue to be most relevant for the field of peacebuilding and conflict transformation: Adam Barbolet, Rachel Goldwyn, Hesta Groenewald & Andrew Sherriff report with intimate knowledge on the development of "conflict sensitivity" as an alternative to PCIA; Kenneth Bush sends thought-provoking "field notes", reflecting on his learning in the context of applying PCIA in the South; Thania Paffenholz presents a comprehensive overview of the "Aid for Peace Approach". Short reflection papers by all authors shed light on progress and controversy regarding the new trends in peace and conflict impact assessment.
---
Editors
David Bloomfield, Martina Fischer, Beatrix Schmelzle
Thanks for your interest
If you find this publication useful, please consider making a small donation. Your support enables us to keep publishing.