3 Nov 2015
Negotiating an End to the Current Civil War in South Sudan: What Lessons Can Sudan's Comprehensive Peace Agreement Offer?
IPS Paper No. 16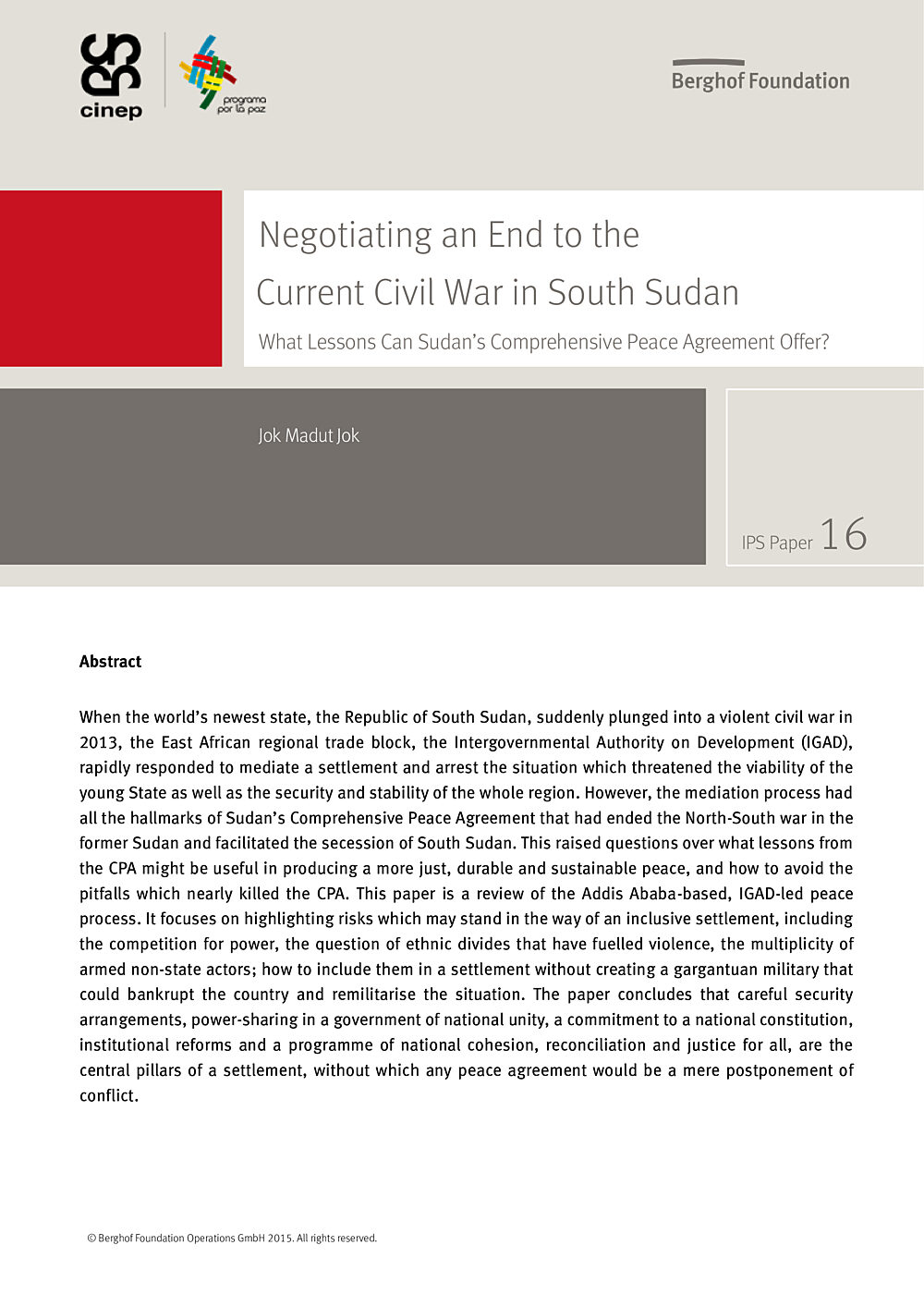 This paper is a review of the Addis Ababa-based, IGAD-led peace process. It focuses on highlighting risks which may stand in the way of an inclusive settlement, including the competition for power, the question of ethnic divides that have fueled violence, the multiplicity of armed non-state actors; how to include them in a settlement without creating a gargantuan military that could bankrupt the country and remilitarise the situation. The paper concludes that careful security arrangements, power-sharing in a government of national unity, a commitment to a national constitution, institutional reforms and a programme of national cohesion, reconciliation and justice for all, are the central pillars of a settlement, without which any peace agreement would be a mere postponement of conflict.
---
Authors
Jok Madut Jok
Thanks for your interest
If you find this publication useful, please consider making a small donation. Your support enables us to keep publishing.