4 Apr 2017
National Dialogues and Development
National Dialogue Handbook: Conceptual Studies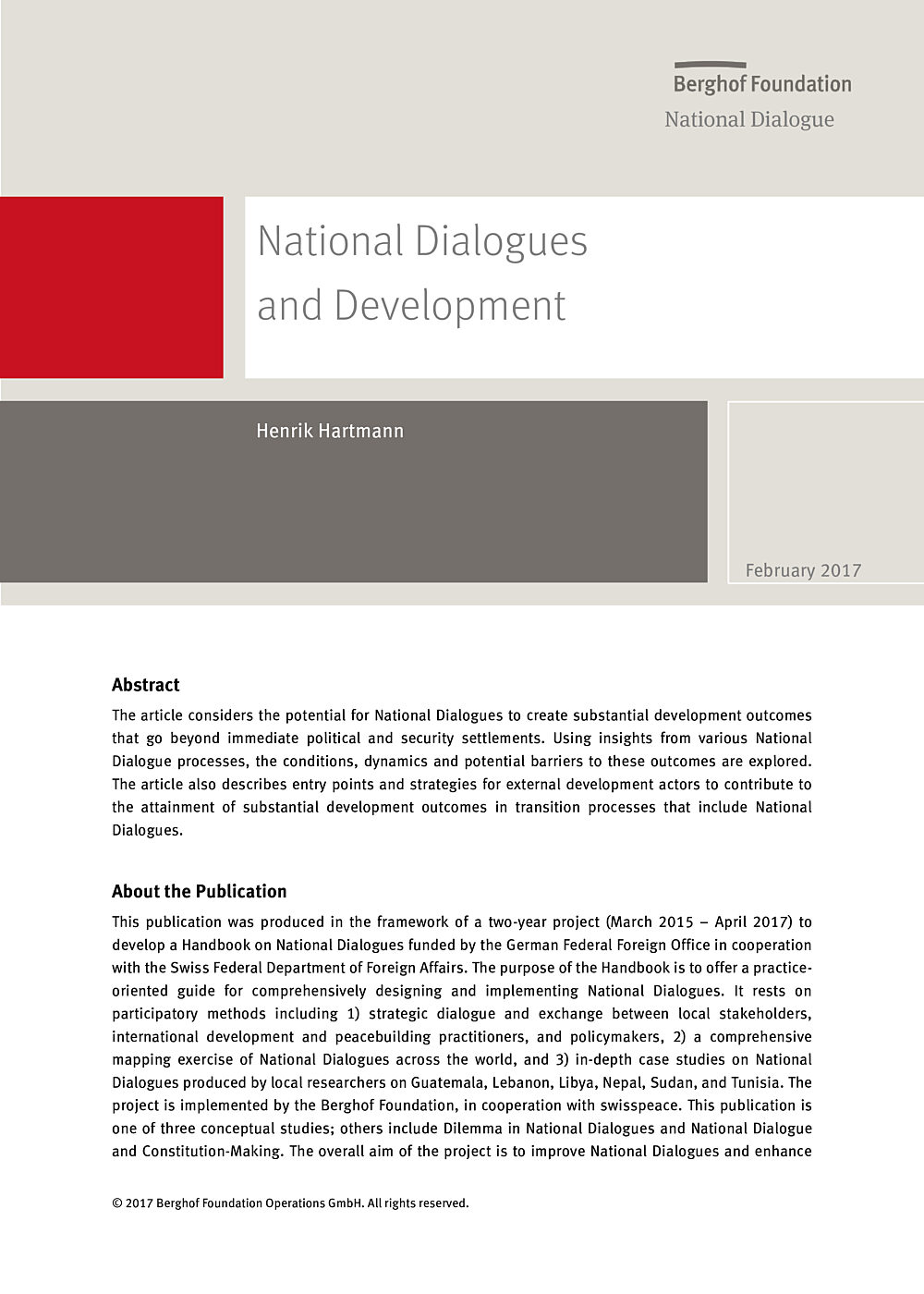 The article considers the potential for National Dialogues to create substantial development outcomes that go beyond immediate political and security settlements. Using insights from various National Dialogue processes, the conditions, dynamics and potential barriers to these outcomes are explored. The article also describes entry points and strategies for external development actors to contribute to the attainment of substantial development outcomes in transition processes that include National Dialogues.
---
Authors
Henrik Hartmann
Thanks for your interest
If you find this publication useful, please consider making a small donation. Your support enables us to keep publishing.