30 Jan 2020
Mapping of Local Governance in Yemeni Governorates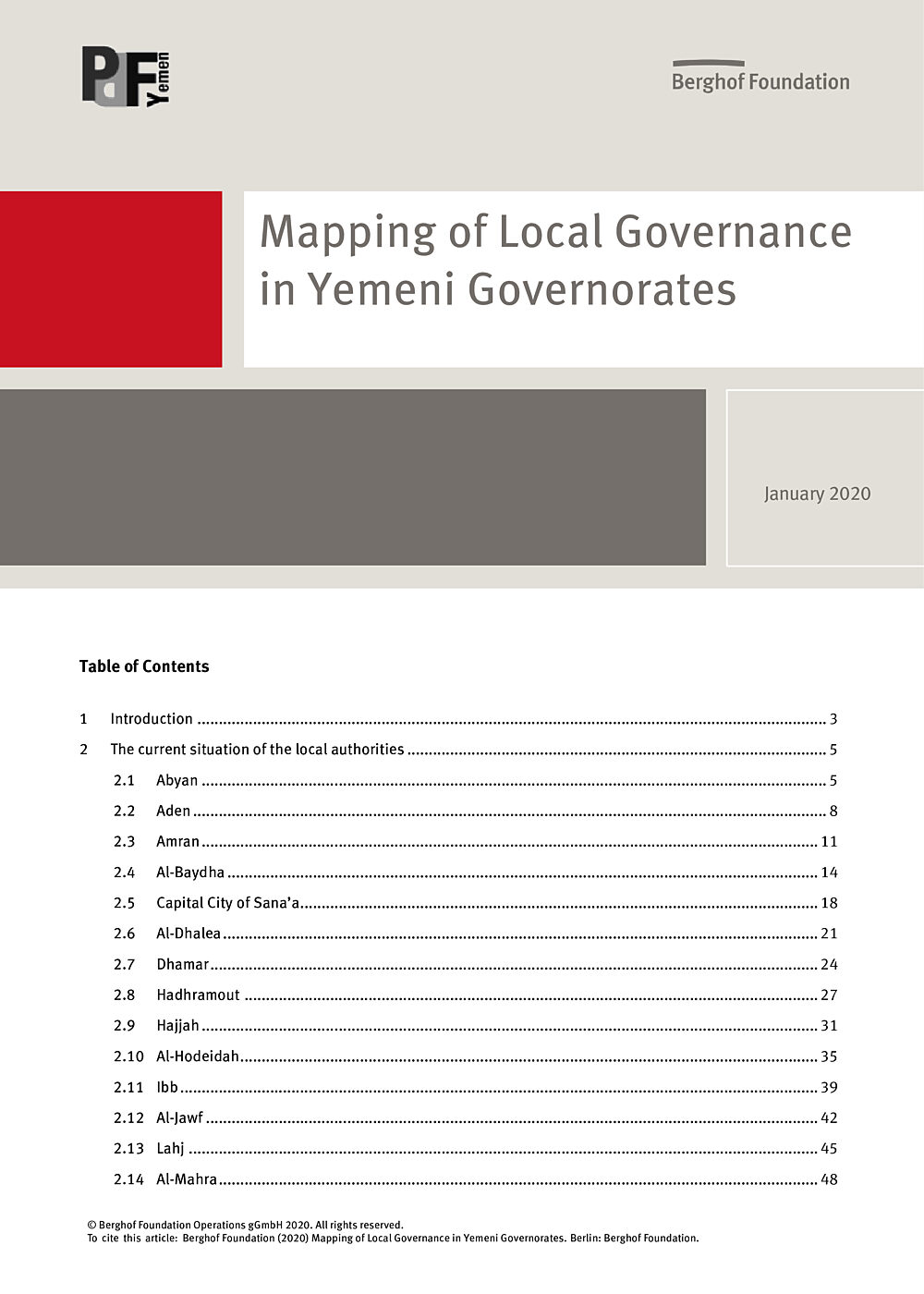 This mapping outlines the situation faced by the population in all 22 governorates of Yemen. We see this as a working draft and welcome any additions, corrections, or comments you might have.

The mapping highlights the economic activities and resources that remain available and introduces the local administration and the situation of the local council in each governorate. It explores the extent to which different institutions of local authority — local councils, executive offices, and governors' offices — continue to perform their mandates, and provides an overview of the availability of basic services, especially in the health, education, and water and sanitation sectors. The mapping is based on the review and analysis of documents, statistics, and official reports by Yemeni and international organizations, published studies and research, and interviews with local leaders in the governorates.
---
Thanks for your interest
If you find this publication useful, please consider making a small donation. Your support enables us to keep publishing.