9 Jul 2018
Legal Assessment of the Local Authority System in Yemen and Proposals for Development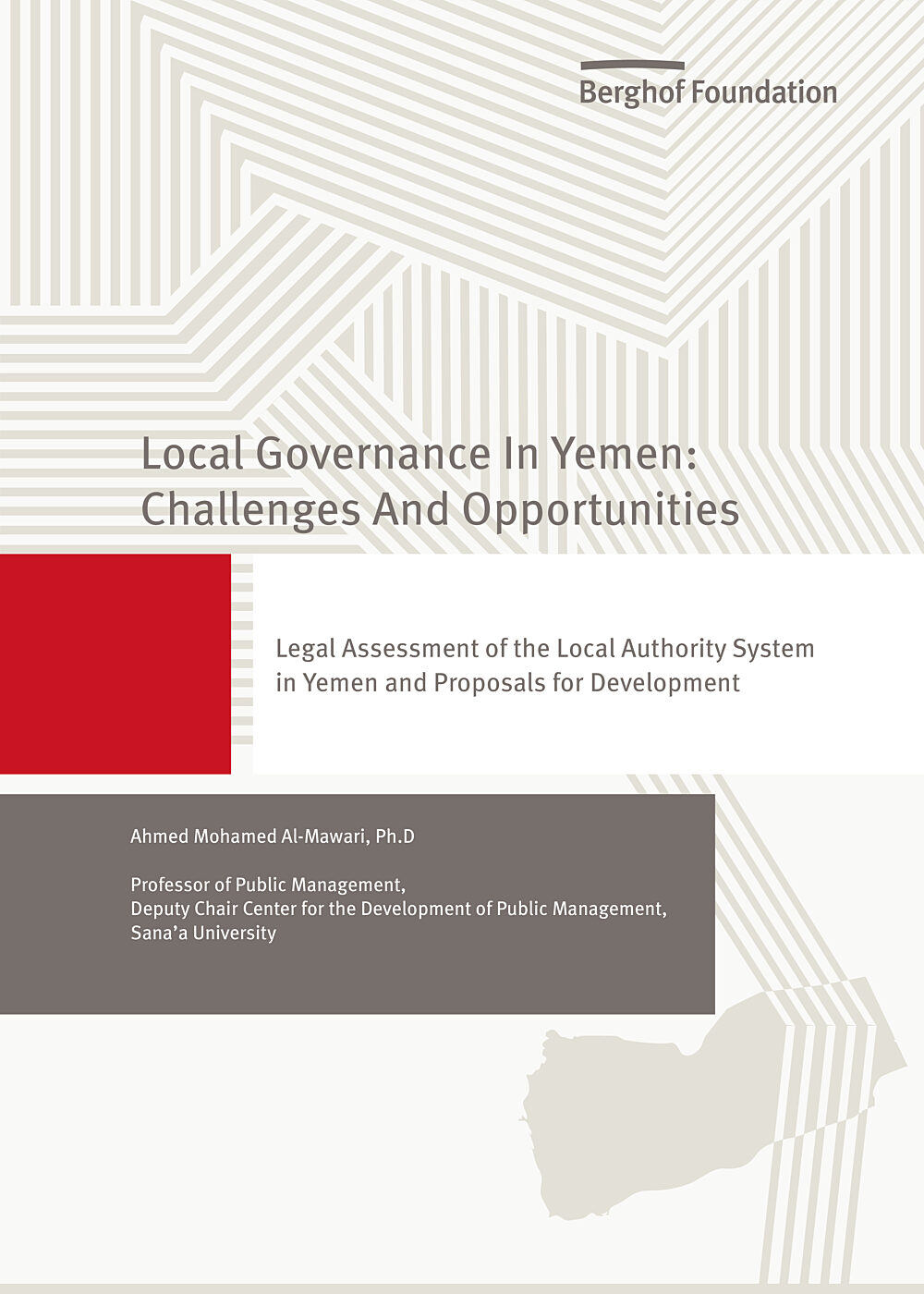 The aim of this paper is to describe the reality of local authority legislation in Yemen, underline its strengths and weaknesses, identify the main obstacles to its implementation, and present suggestions for improving it. To attain these objectives, an integrated approach was followed based on the review and analysis of existing literature and official documents, as well as one-on-one interviews with a number of public administration leaders at central and local levels.
---
Authors
Ahmed Mohamed Al-Mawari
Thanks for your interest
If you find this publication useful, please consider making a small donation. Your support enables us to keep publishing.