1 Jan 2009
Insider Mediators
Exploring Their Key Role in Informal Peace Processes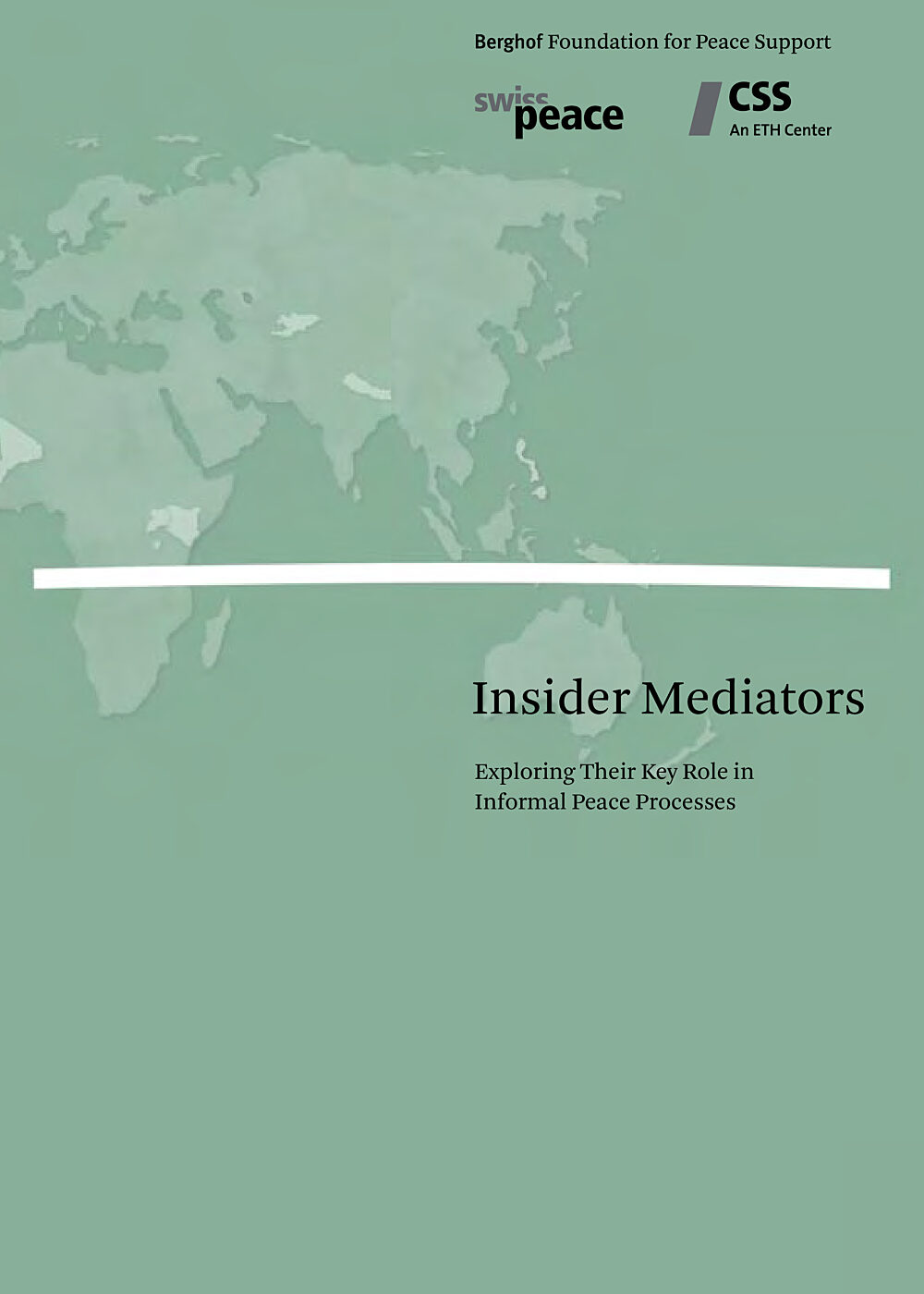 This report sheds light on a key set of actors in peace processes: insider mediators. It is based on the experience that most official peace processes are initiated or supplemented by informal, non-official peace processes, and that such processes are often facilitated by people from the conflict regions, with in-depth knowledge and great dedication to work on the conflict.
In order to explore the specific role, potential and limitations of local and regional "insider" mediators in today's peace processes, the Berghof Foundation (then BPS) in cooperation with the Mediation Support Project of Swisspeace/CSS-ETH Zurich invited a dozen insider mediators from different parts of the world (Algeria, Burundi, D. R. Congo, Germany, Kenya, Kyrgyzstan, Macedonia, Mali, Mexico, Nepal, Philippines, Sri Lanka, Switzerland and Uganda).
---
Authors
Simon Mason
Thanks for your interest
If you find this publication useful, please consider making a small donation. Your support enables us to keep publishing.