24 Jul 2015
Germany as Mediator: Peace Mediation and Mediation Support in German Foreign Policy
Conference Report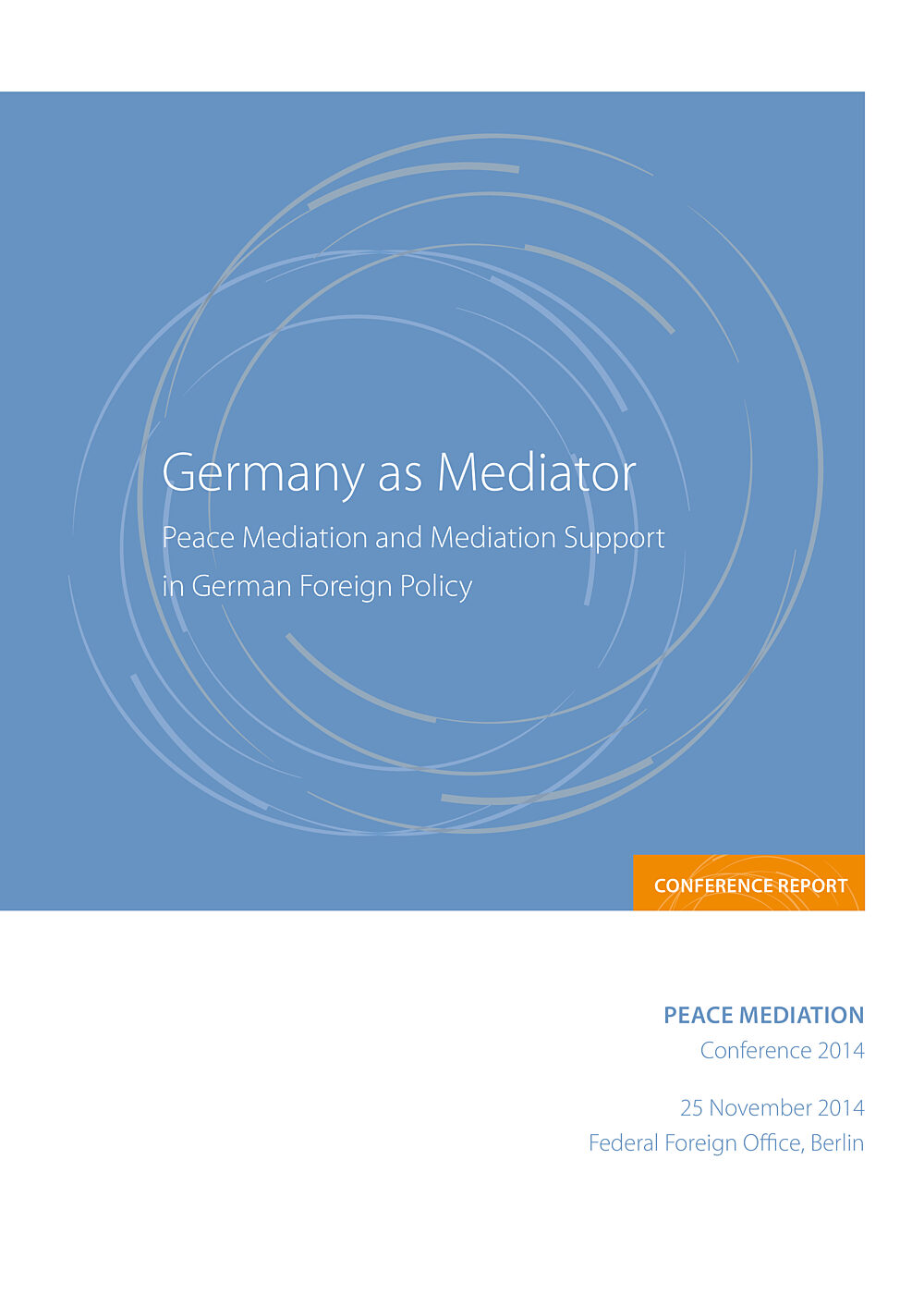 What are peace mediation and mediation support? What role can Germany play in this area? These questions were the focus of the 2014 Peace Mediation Conference, which brought together 200 policy-makers, staff from relevant ministries, Members of Parliament and representatives of organisations engaged in peace mediation. The aim was to increase Germany's visibility and sharpen its profile as a conflict mediator in the foreign policy arena.
---
Based on a joint stock-taking of German engagement in the field of peace mediation, the German and international experts developed proposals on ways of intensifying cooperation and improving shared learning.
Thanks for your interest
If you find this publication useful, please consider making a small donation. Your support enables us to keep publishing.