7 Oct 2020
Foreign Fighters and Kosovo's Diaspora
The case of Germany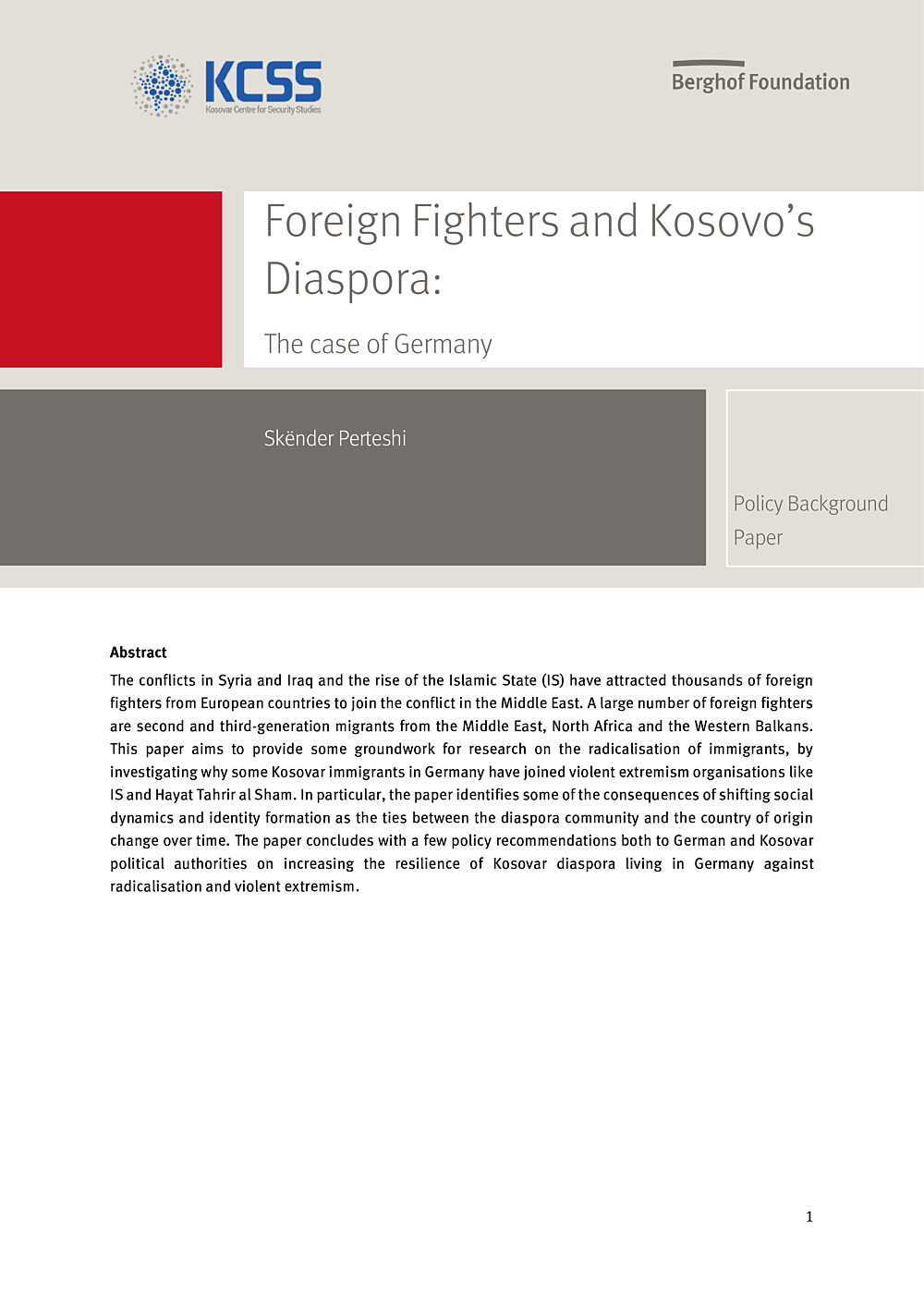 The conflicts in Syria and Iraq and the rise of the Islamic State (IS) have attracted thousands of foreign fighters from European countries to join the conflict in the Middle East. A large number of foreign fighters are second and third-generation migrants from the Middle East, North Africa and the Western Balkans. This paper aims to provide some groundwork for research on the radicalisation of immigrants, by investigating why some Kosovar immigrants in Germany have joined violent extremism organisations like IS and Hayat Tahrir al Sham. In particular, the paper identifies some of the consequences of shifting social dynamics and identity formation as the ties between the diaspora community and the country of origin change over time. The paper concludes with a few policy recommendations both to German and Kosovar political authorities on increasing the resilience of Kosovar diaspora living in Germany against radicalisation and violent extremism.
---
Authors
Skënder Perteshi
Thanks for your interest
If you find this publication useful, please consider making a small donation. Your support enables us to keep publishing.