10 May 2018
Engaging with whom? Opportunities and Challenges of PVE approaches in Germany and Iraq
Berghof Handbook Dialogue No. 13 - comment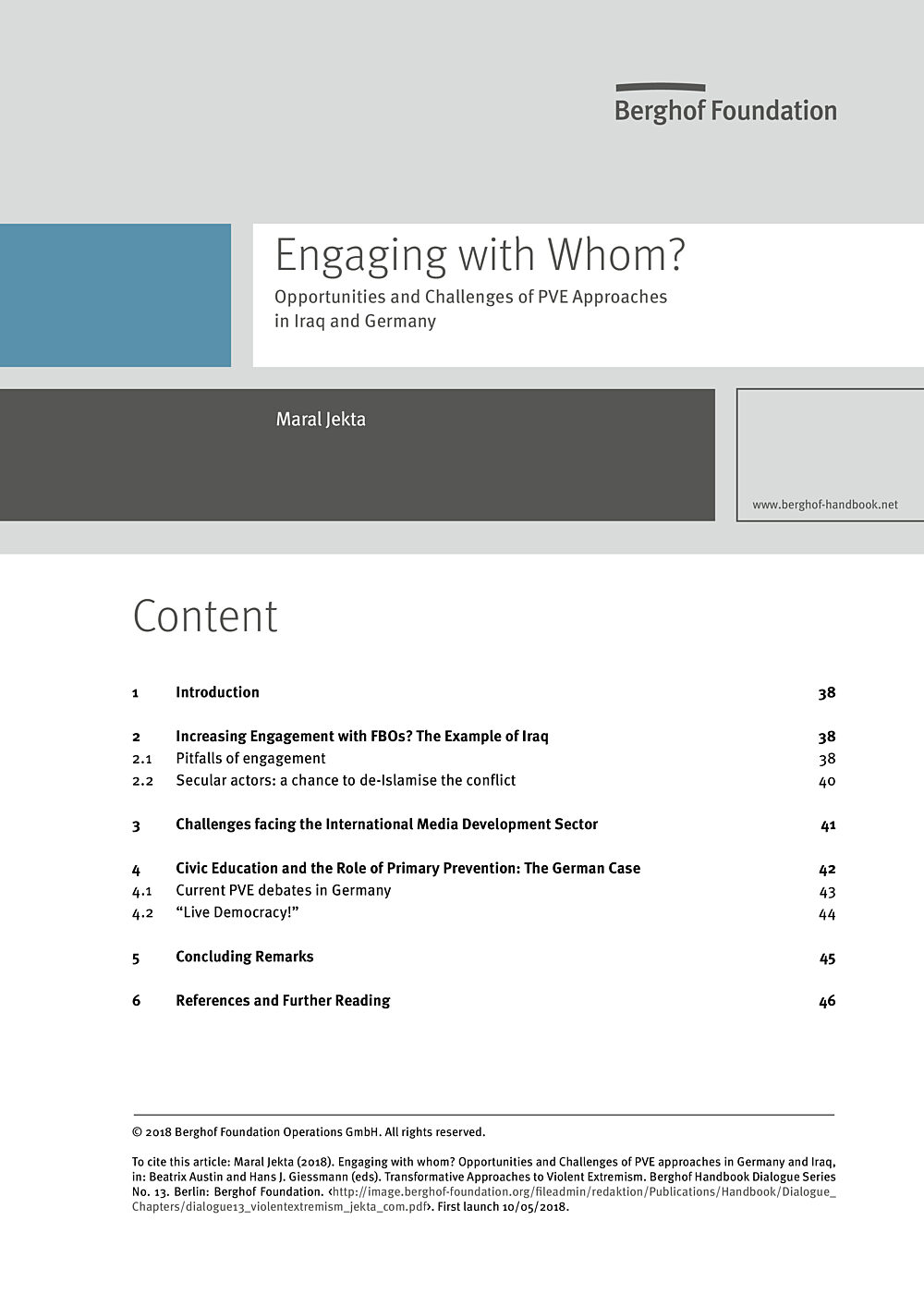 This comment on the lead article to our Handbook Dialogue on Transformative Approaches to Violent Extremism discusses Abu-Nimer's suggestion to engage more seriously with religious agencies and actors, using Iraq as an example.
It examines how religion and its identity components are being integrated in project structures of international NGOs (INGOs) in Iraq and the limitations of this approach. It also presents the negative impact of CVE/PVE approaches on practitioners in the field of international media development. Finally, the article discusses the German Government's 'Live Democracy!' to support the call for a holistic 'idealism' approach in PVE.
---
Authors
Maral Jekta
Thanks for your interest
If you find this publication useful, please consider making a small donation. Your support enables us to keep publishing.