4 Jul 2018
Creating Opportunities To Work With Diasporas In Humanitarian Settings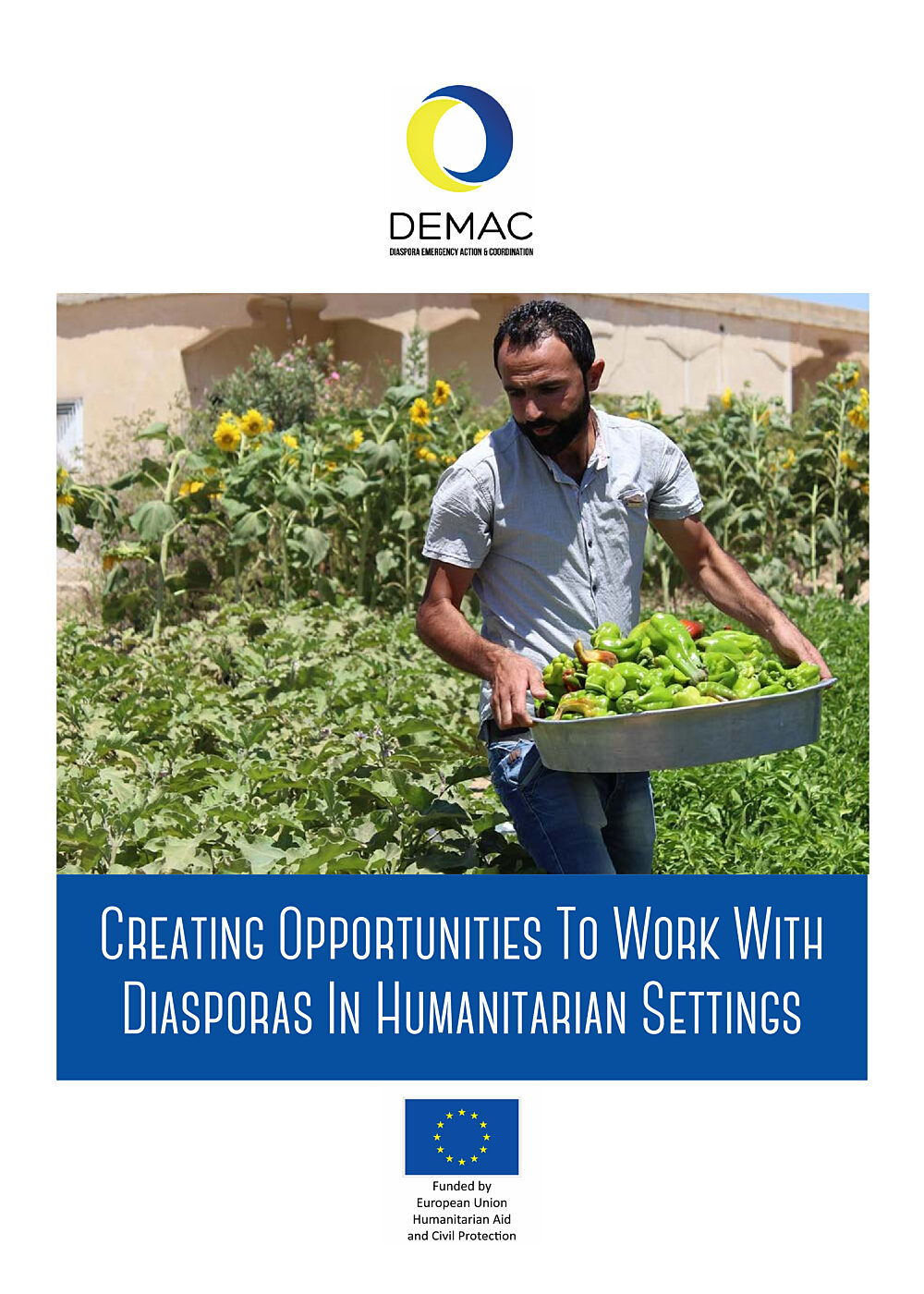 Diaspora organisations (DOs) are newly recognised actors in the humanitarian space. DOs respond to crises such as those in Syria, Somalia, and Nigeria, which have shown the limitations of the traditional humanitarian sector. Their contributions to emergency response are under-studied and, as our research shows, often misunderstood due to a gap in knowledge about their work.
---
Editors
Diaspora Emergency Action and Coordination (DEMAC)
This report contributes to filling this gap. It sets out to understand how DOs contribute to strengthening humanitarian response in crisis settings. We explore opportunities to work with DOs in humanitarian action through six case studies of DOs operating in Somalia and Syria. Fieldwork was conducted in seven remote sites of humanitarian intervention,including in Nigeria, where DO actions are still limited. A context analysis for Nigeria provides an entry point into understanding the potential for DOs to contribute in the northeastern region.
Thanks for your interest
If you find this publication useful, please consider making a small donation. Your support enables us to keep publishing.