1 Jan 2004
Berghof Handbook Glossary
Handbook Article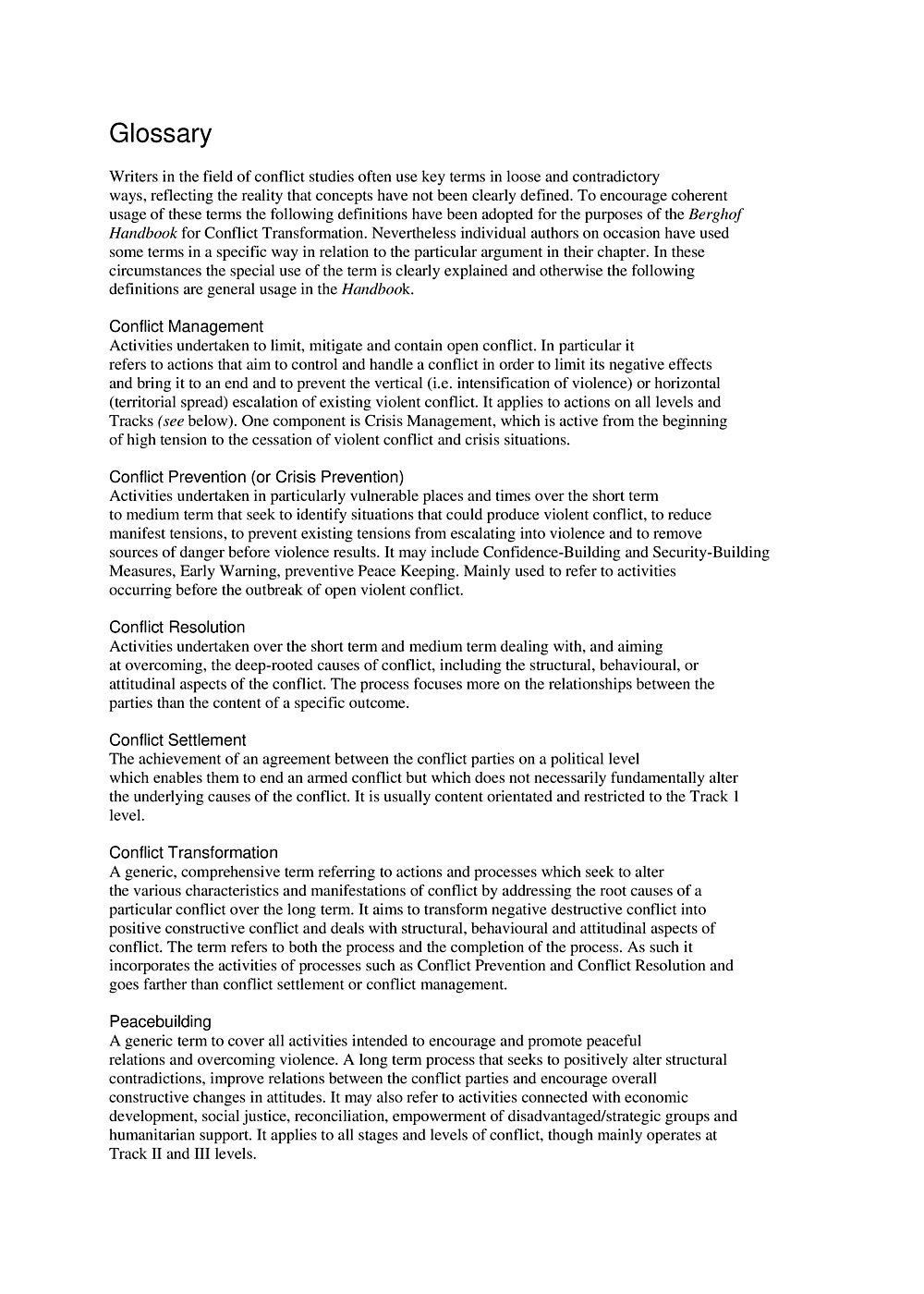 Writers in the field of conflict studies often use key terms in loose and contradictory ways, reflecting the reality that concepts have not been clearly defined. To encourage coherent usage of these terms the following definitions have been adopted for the purposes of the Berghof Handbook for Conflict Transformation. Nevertheless individual authors on occasion have used some terms in a specific way in relation to the particular argument in their chapter. In these circumstances the special use of the term is clearly explained and otherwise the following definitions are general usage in the Handbook.
---
Thanks for your interest
If you find this publication useful, please consider making a small donation. Your support enables us to keep publishing.