22 Jul 2019
Berghof Foundation Annual Report 2018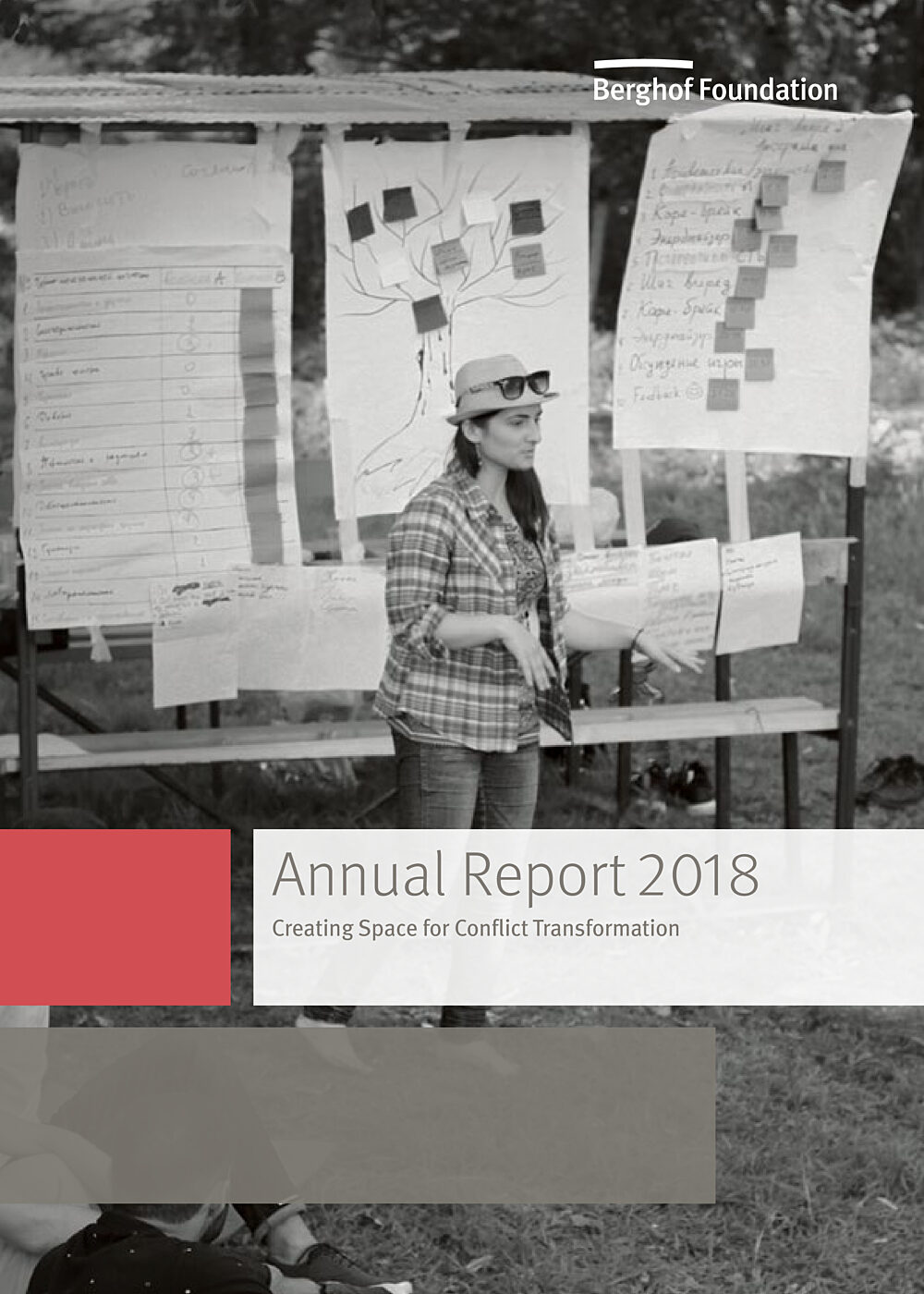 The annual report will present you with an insight into the broad spectrum of our work in 2018.
---
With our portfolio of projects, we contribute to the aim of ending violent conflict, to sustaining peace in the aftermath of violence, and to preventing violence from breaking out in the first place. To do so, we are active at all stages and at all levels of conflicts and create spaces to peacefully transform them. You will read about some of our highlights and major achievements in 2018, from Germany and North Macedonia, to Lebanon and Yemen, from Somalia and South Sudan, to Colombia and the Philippines.
Thanks for your interest
If you find this publication useful, please consider making a small donation. Your support enables us to keep publishing.