16 Jul 2018
Berghof Foundation Annual Report 2017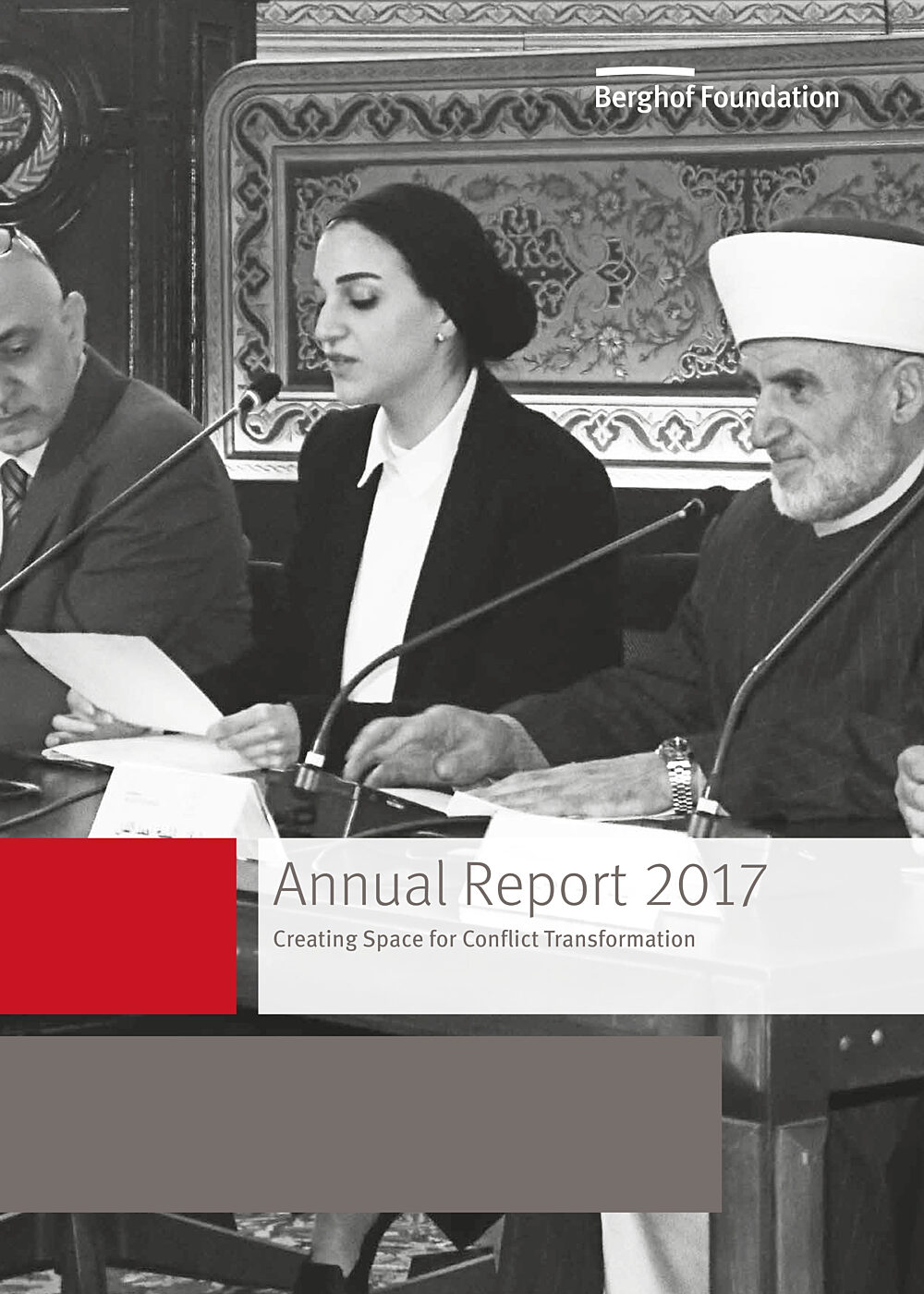 Our Annual Report 2017 sheds light on the highly relevant concept of multipartiality and its guiding role for our programmes and project work. We are convinced that it is a far more promising response to current conflict dynamics and challenges than the return to power politics and dominance. The detailed reports from our projects illustrate the diversity of our activities as a whole. They also reveal that multipartiality offers promising opportunities to make a positive difference in protracted conflicts and violence prevention by counteracting incentives to resolve conflicts at the expense of others and create new grievances.
---
Thanks for your interest
If you find this publication useful, please consider making a small donation. Your support enables us to keep publishing.