27 Feb 2017
Basics of Mediation: Concepts and Definitions
Fact Sheet Series: Peace Mediation and Mediation Support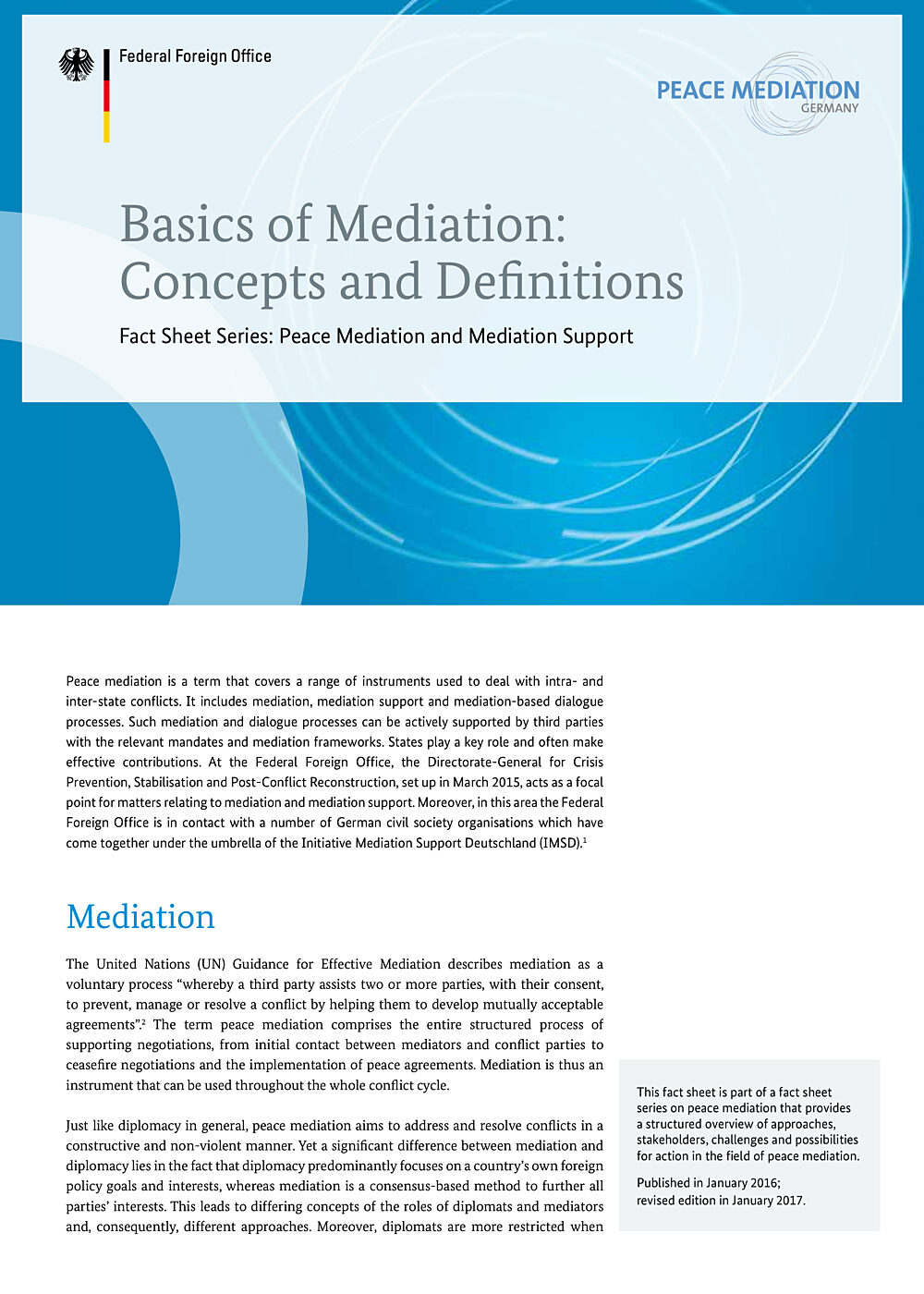 This fact sheet is part of a fact sheet series on peace mediation that provides a structured overview of approaches, stakeholders, challenges and possibilities for action in the field of peace mediation.
---
Authors
German Federal Foreign Office, Initiative Mediation Support Deutschland (IMSD)
Thanks for your interest
If you find this publication useful, please consider making a small donation. Your support enables us to keep publishing.