16 May 2017
A Wolf in Sheep's Clothing
"Post-Junta" Judicial Reform in Myanmar (2010 – 2015)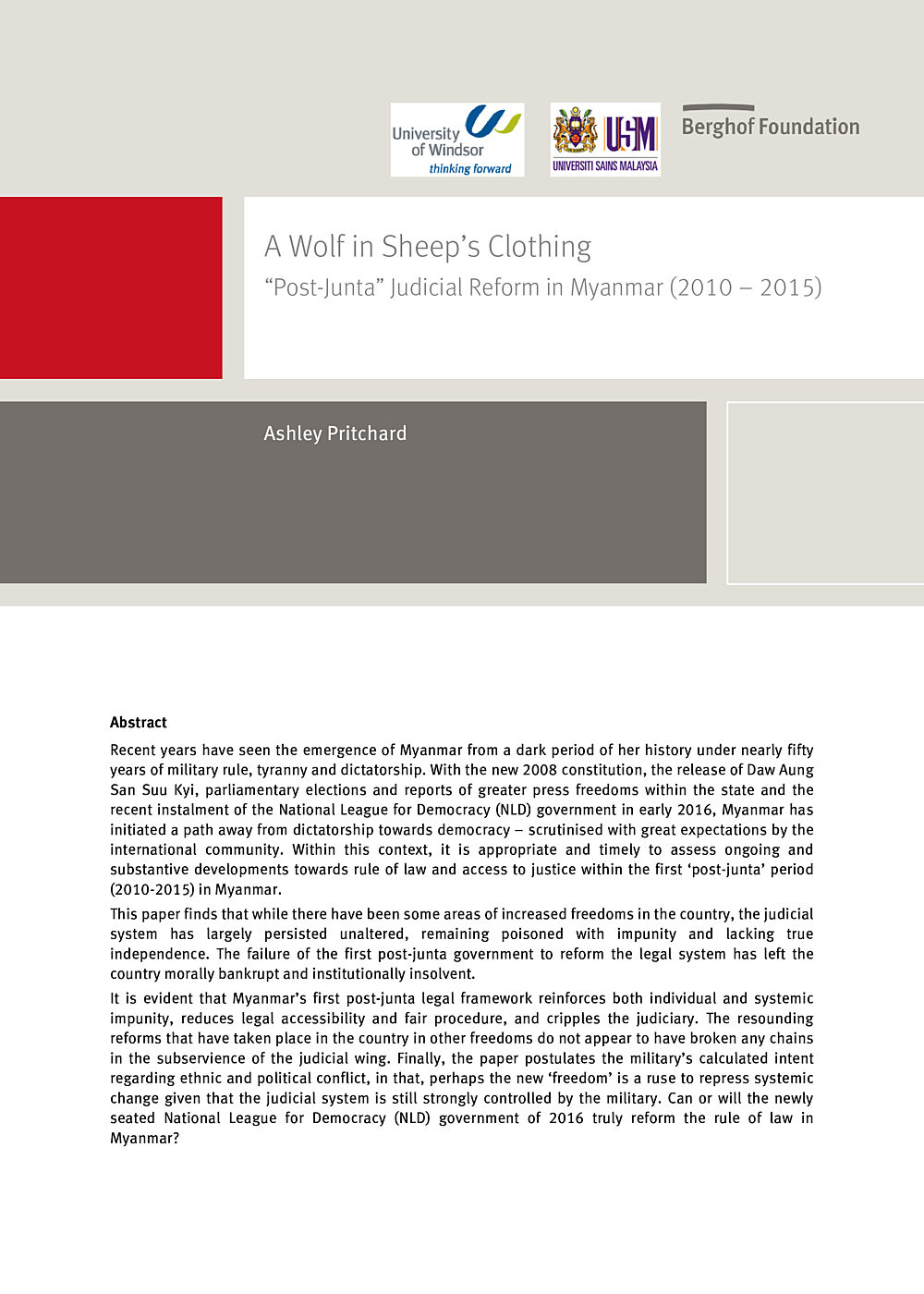 This publication assesses ongoing and substantive developments towards rule of law and access to justice within the first 'post-junta' period (2010-2015) in Myanmar. The paper finds that while there have been some areas of increased freedoms in the country, the judicial system has largely persisted unaltered, remaining poisoned with impunity and lacking true independence. The failure of the first post-junta government to reform the legal system has left the country morally bankrupt and institutionally insolvent.
---
Authors
Ashley Pritchard
Thanks for your interest
If you find this publication useful, please consider making a small donation. Your support enables us to keep publishing.