10 May 2018
A Way Forward in Transforming Violent Extremism: De-Islamisation, De-Securitisation, and De-Religionisation
Handbook Dialogue Series No. 13 - final reflection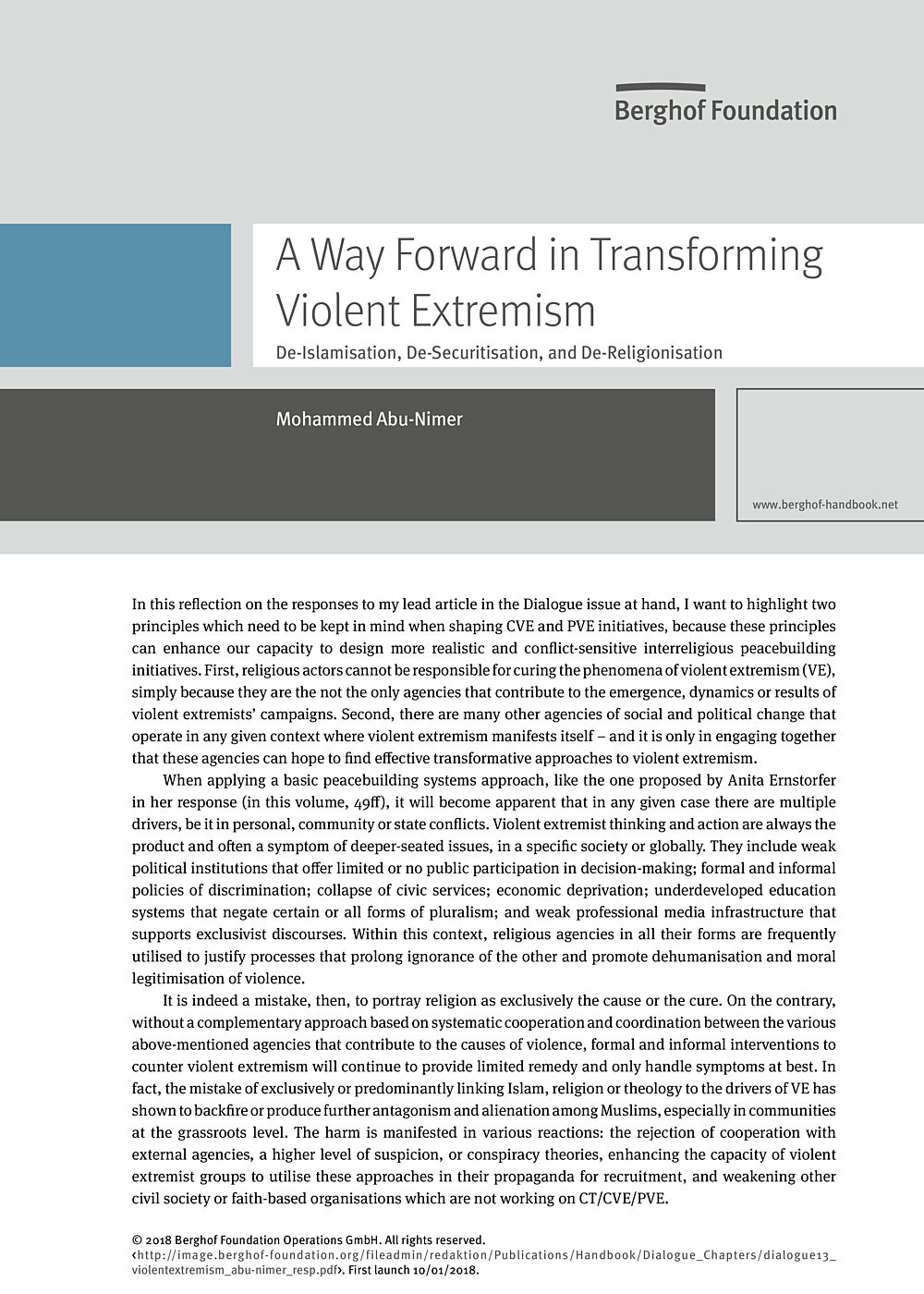 In this reflection on the responses to my lead article in the Dialogue issue at hand, I want to highlight two principles which need to be kept in mind when shaping CVE and PVE initiatives, because these principles can enhance our capacity to design more realistic and conflict-sensitive interreligious peacebuilding initiatives. First, religious actors cannot be responsible for curing the phenomena of violent extremism (VE), simply because they are the not the only agencies that contribute to the emergence, dynamics or results of violent extremists' campaigns. Second, there are many other agencies of social and political change that operate in any given context where violent extremism manifests itself – and it is only in engaging together that these agencies can hope to find effective transformative approaches to violent extremism.
---
Authors
Mohammed Abu-Nimer
Thanks for your interest
If you find this publication useful, please consider making a small donation. Your support enables us to keep publishing.