Working towards an Ethiopian national dialogue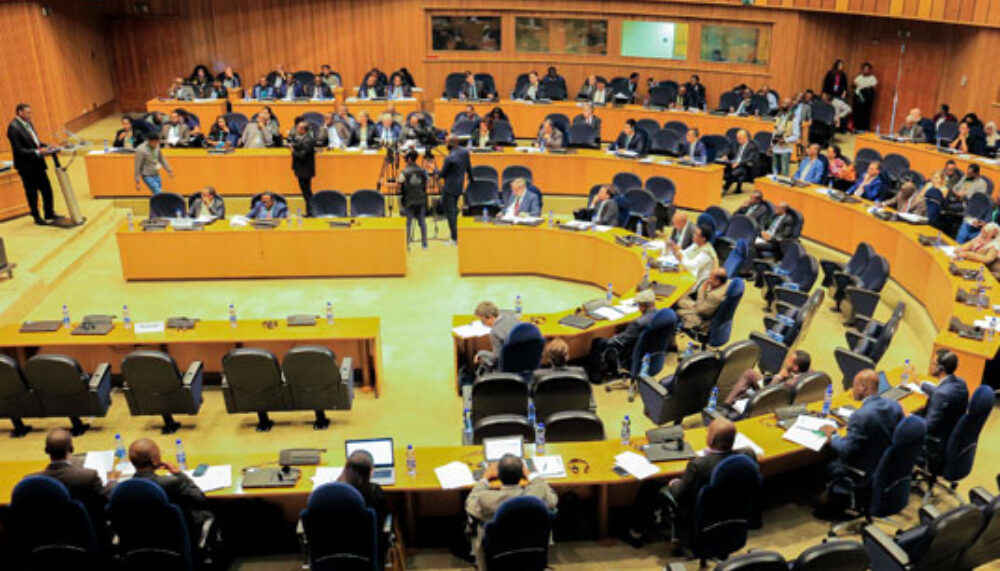 ---
In response to more than three years of widespread anti-government protests that brought Prime Minister Abiy Ahmed to power in early 2018, Ethiopia has embarked on a hopeful but challenging transition towards multi-party democracy. Commenced in June that year, our work in Ethiopia promotes inclusive dialogue among key Ethiopian stakeholders to address major fault lines in the country and create consensus on a mechanism to manage the transition process.
While important steps have been taken to initiate national reforms, tensions can rise due to political fragmentation and ethnic polarisation. The stakes are high and there remains uncertainty in the process and technicalities of the transition – making it vital to bring all stakeholders together and reconcile diverse visions for the country's future.
Building on the kick-off dialogue conference on political reforms opened by Prime Minister Abiy, our engagement in 2019 focused on initiating a series of high-level dialogue conferences on critical issues related to Ethiopia's transition.
The fact that there is great need for national consensus in Ethiopia has become more clear than ever... [W]ithout the support of the Berghof Foundation, it would not have been possible to achieve what we have been able to do so far.Ambassador Tekeda Alemu, Co-Chair of the Steering Committee for an Inclusive National Dialogue in Ethiopia, Former State Minister of Foreign Affairs and Permanent Representative of Ethiopia to the United Nations
Notably, in August, the Berghof Foundation – alongside our Ethiopian partners comprising the Steering Committee for Inclusive Dialogue in Ethiopia – organised a 'Dialogue Conference on the Opportunities and Challenges of the Ethiopian Transition Process' in Addis Ababa. The two-day event convened around 200 key Ethiopian stakeholders from across the political and civic spectrum to exchange views on the current dynamics, future risks and political mechanisms to manage the transition process. Opened by the Ethiopian President Sahle-Work Zewde and the former South African President Thabo Mbeki, participants presented various and sometimes highly contested positions.
Stimulated by first-hand experiences from other contexts which were presented during the event, discussions focused on how to transform dynamics and bridge competing visions. To this end, a clear call for a comprehensive and structured dialogue process to manage the transition process was issued. The notion of an Ethiopian National Dialogue gained momentum not only among participants but also with the wider public as the idea was incorporated into the political discourse by subsequent media coverage.
Our engagements contributed to opening a wider conversation on the Ethiopian transition process and sharpened the idea of a National Dialogue becoming the main political dialogue forum accompanying the transition process. Building on this enabling environment our collaboration with our partners supports the preparations for a broad-based, Ethiopian-owned and -driven National Dialogue process, as well as parallel side tracks linked to this national endeavor.
Your support helps us do more
So much money is spent on war. It's time to invest in peace. Your donation enables us to sustain and expand our work.