Supporting Syrian refugees in Jordan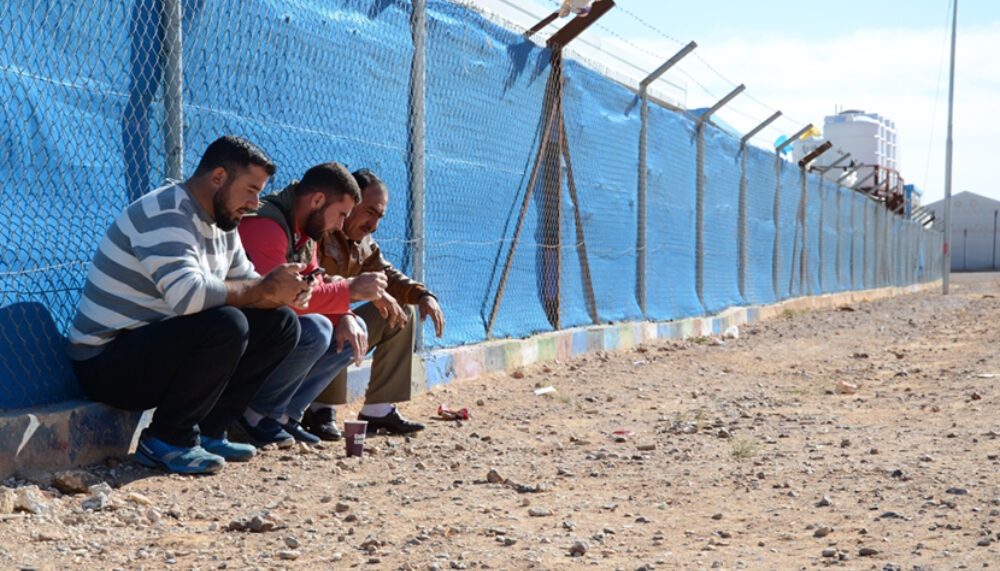 ---
Eight years of war in Syria have led to more than 5.6 million people fleeing the country. Twelve per cent of them – over 660,000 people – currently live in Jordan. The Azraq and Zaatari refugee camps alone, where the Berghof Foundation was active in 2018, are home to over 115,000 refugees.
Among other things, we supported dozens of Syrian volunteers employed on a cash-for-work basis by various international organisations in these refugee camps in their extremely challenging work in the fields of education, child protection and psychosocial support. With our partner Relief International Jordan, we co-organised training courses for them, combining methods from peace education, theatre, mindfulness and self-care.

This proved to be a viable approach to support the volunteers and has strengthened their resilience and ability to convey the core values of nonviolence, tolerance, mutual respect and participation. These training events seem, for now, to be unique among the various international support programmes for Syrian refugees active in the camps.
I felt no inner peace. Everything that I've lost in Syria […] made things darker for me. Like a revolution started in me. But after the training we attended here, […] the enlightening thoughts that came from you, the thoughts that you shared and followed up with us in our discussions, the activities and the exercises, and we used to walk and think: it all got organised inside me.Female participant at the training course in Zaatari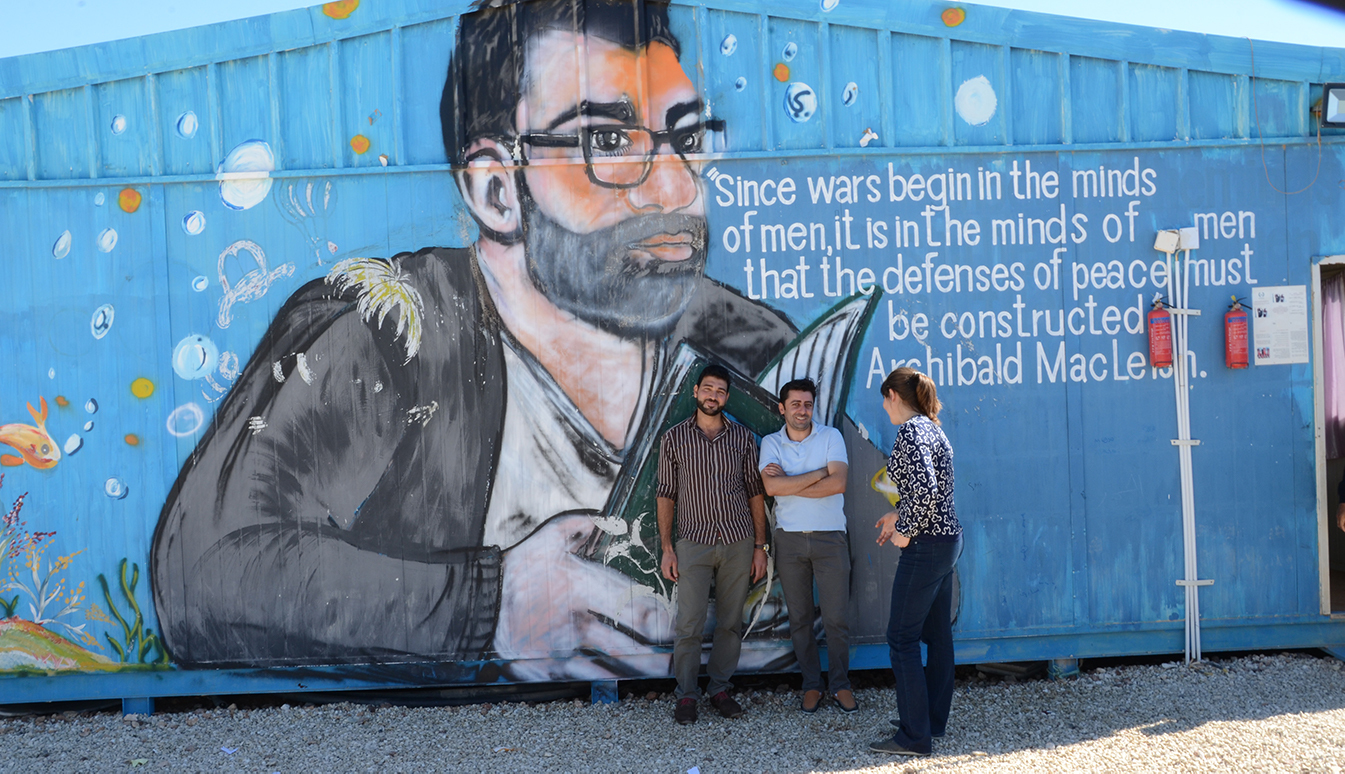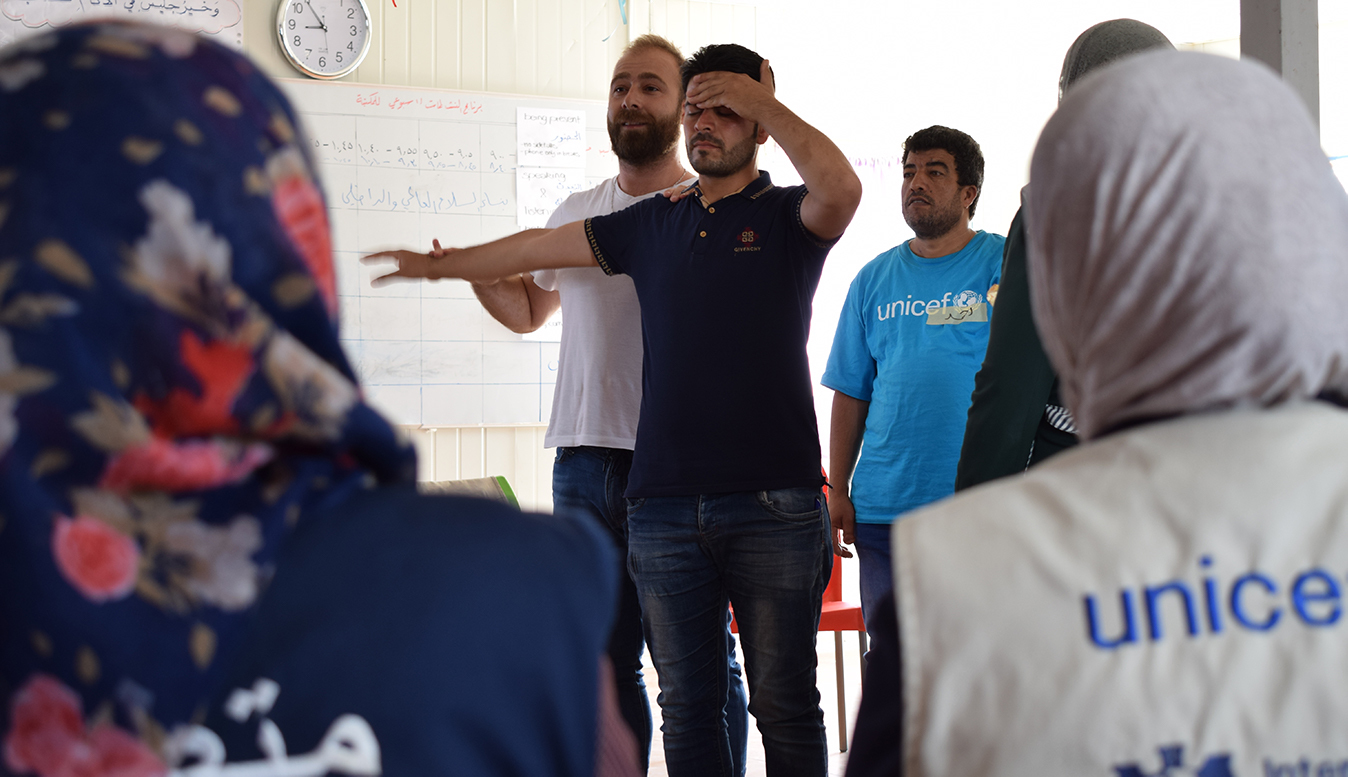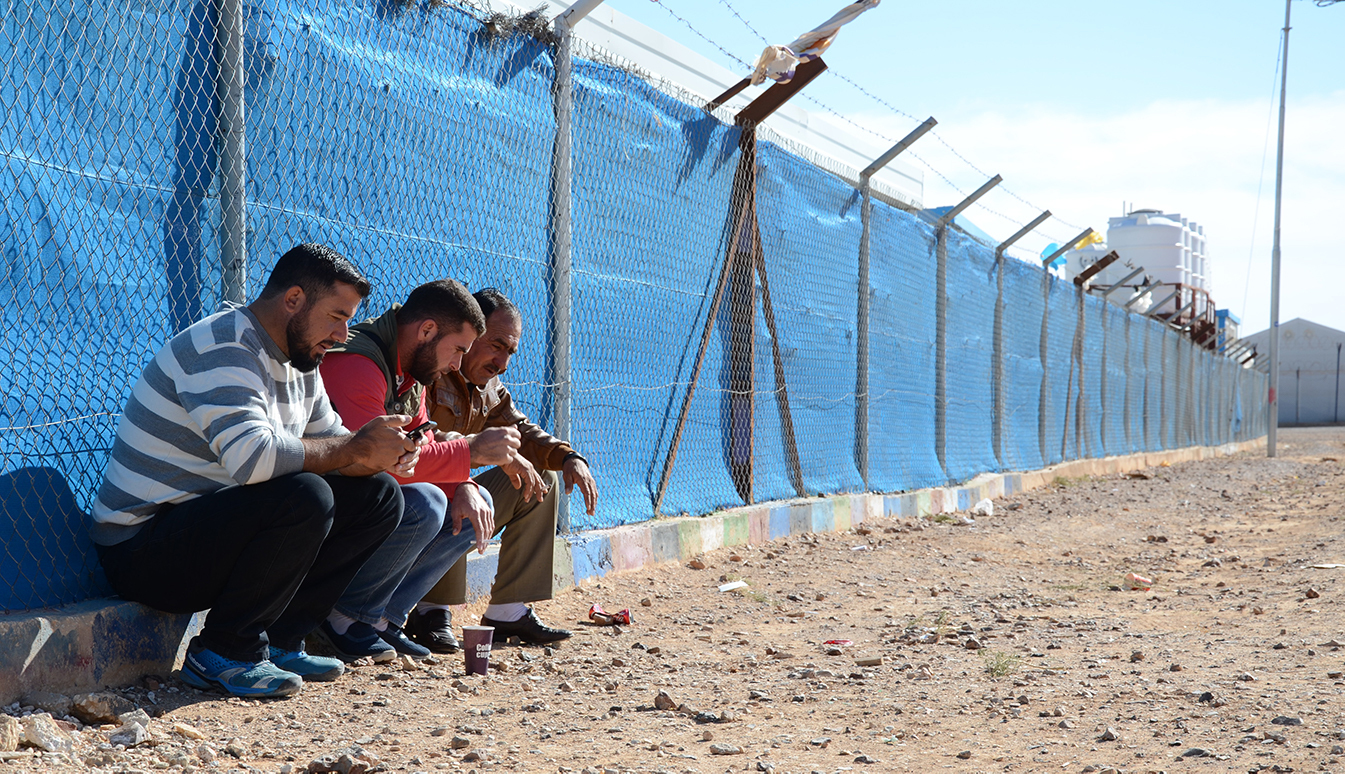 Your support helps us do more
So much money is spent on war. It's time to invest in peace. Your donation enables us to sustain and expand our work.