In Colombia, a peace from and for the territories
How a regional focus informs national efforts to sustain the peace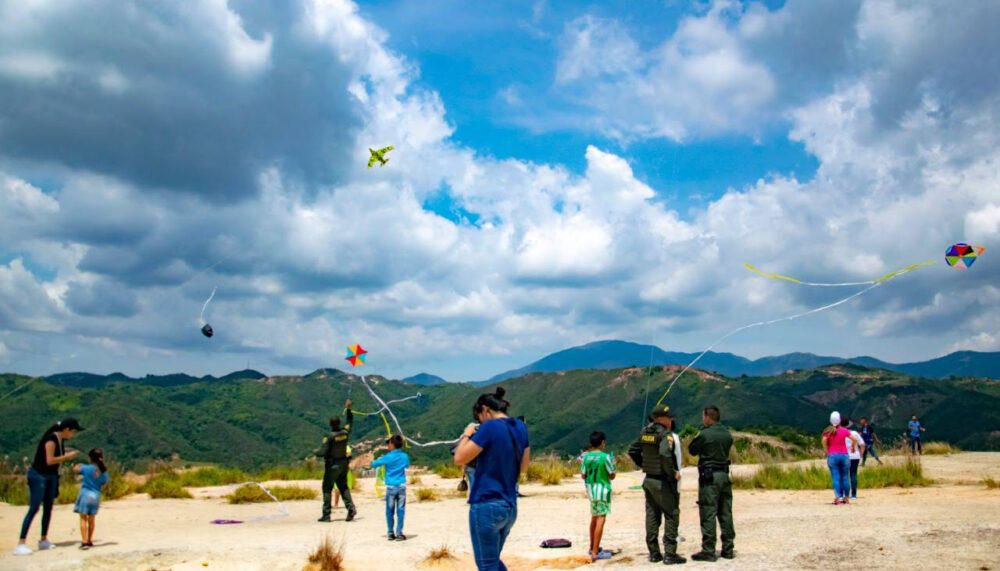 ---
The 2016 peace agreement between the government and the FARC guerrillas raised hopes of peace after Colombia's half century of internal conflict, which caused more than 200,000 deaths and displaced millions. A core concept of the agreement is paz territorial ('peace from and for the territories'), which recognises the need to mainstream peacebuilding measures at all levels of society and layers of government. This focus on a deep peace necessitated the development of mechanisms to ensure participation and inclusiveness, so that the agreement can be implemented and serve as a basis for sustainable peace.
The Berghof Foundation supports the creation of mechanisms that help Colombians to engage with and enable peace in their communities. One example comes from Ocaña, a town of some 80,000 people in the department of Norte de Santander.
As an entry point to the resource-rich Catatumbo region, Ocaña has faced continuing violence from illegal armed groups despite the peace agreement. Coupled with the lingering effects of the long war, this has had a detrimental effect on the community's social cohesion.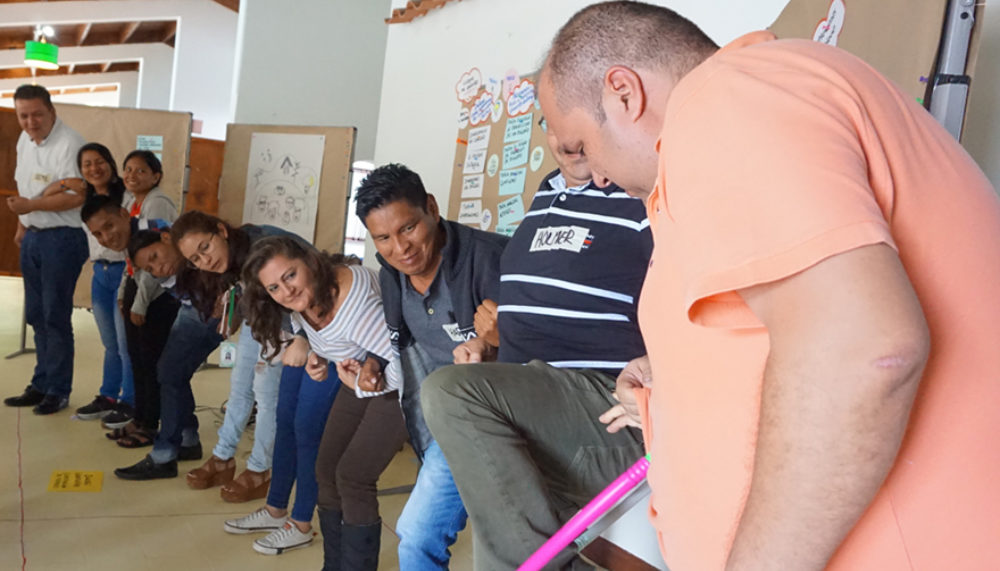 Since 2018, the Berghof Foundation – in consortium with Como-Consult and within the GIZ programme ProPaz – has promoted a systemic approach to violence prevention in Ocaña. Working with the town and departmental governments as well as civil society actors (including neighbourhood residents, NGOs and universities), this pilot project has sought to enable local governments and civil society to work in tandem on the shared aim of preventing violence and crime.
The approach links different social settings and diverse actors, allowing participants to engage in a range of activities that inform and shape municipal and regional violence prevention practices. Beyond mere meetings, the activities open spaces for reflection and learning. For example, participatory theatre in Ocaña helped illustrate the dynamics of sexual violence, while communal sports underscored the value of cooperation and challenged prevailing gender stereotypes.
As municipal elections took place in 2019, the project contributed to the integration of violence prevention measures in candidates' platforms while also sparking discussion on linking violence prevention with transitional justice and remembrance work. These topics in turn became part of the basis for Ocaña's new development and citizen security plans.
These inputs are an essential tool for the design and implementation of public policies with respect to citizen security and co-existence.Diana Urbano Castro, Director of Justice, Security and Governance, National Planning Department of Colombia
Such activities do not just benefit the people of Ocaña. The insights gained from this project, along with numerous local participatory mechanisms our work has supported around the country, are also reflected upward to national authorities, helping Colombia to make paz territorial a reality.
Your support helps us do more
So much money is spent on war. It's time to invest in peace. Your donation enables us to sustain and expand our work.