Discussion on a future vision, common values and political and economic reforms
Track 1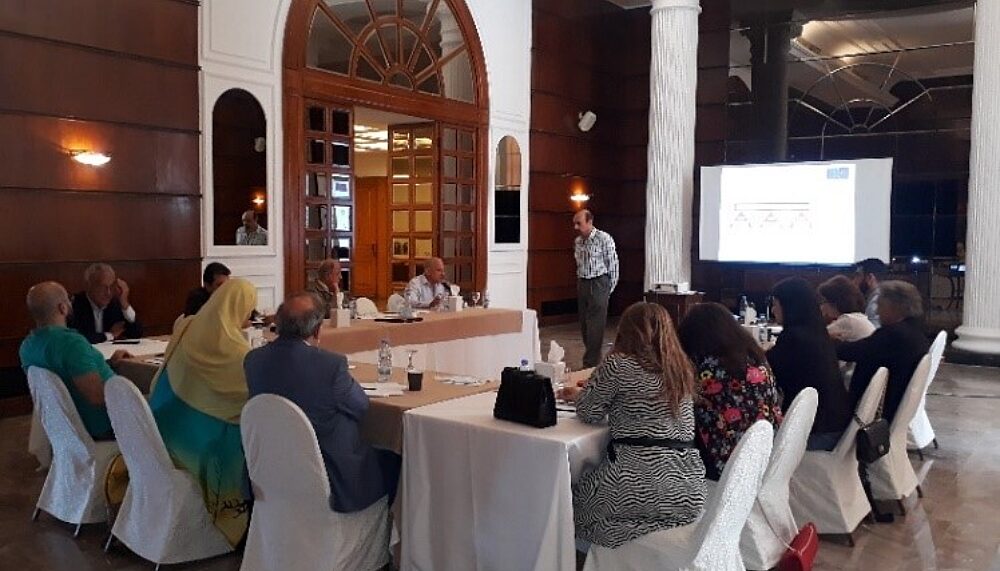 Track 1 of our multi-level dialogue project brings together a group of Lebanese experts and opinion leaders to discuss a future vision for the country.
---
We convene a group of influential figures to be part of dialogue formats to discuss a vision for Lebanon's future.
The group is compiled of experts from across different fields, including opinion leaders who influence public debates; respected personalities who have close ties to traditional political parties and opposition; to members of think tanks, civil society organisations and community advocacy platforms.

Throughout the project, the group discusses possible reforms of the political and economic system and identifies shared values that can influence a vision for the country.

We will share updates from the group's dialogue meetings below.
---
Media contact
Florian Lüdtke
Media and Communications Manager
+49 (0) 177 7052758
email hidden; JavaScript is required