21 Dec 2022
Sažetak politike za Bosnu i Hercegovinu
Sprječavanje i suzbijanje nasilnog ekstremizma kroz otpornost zajednice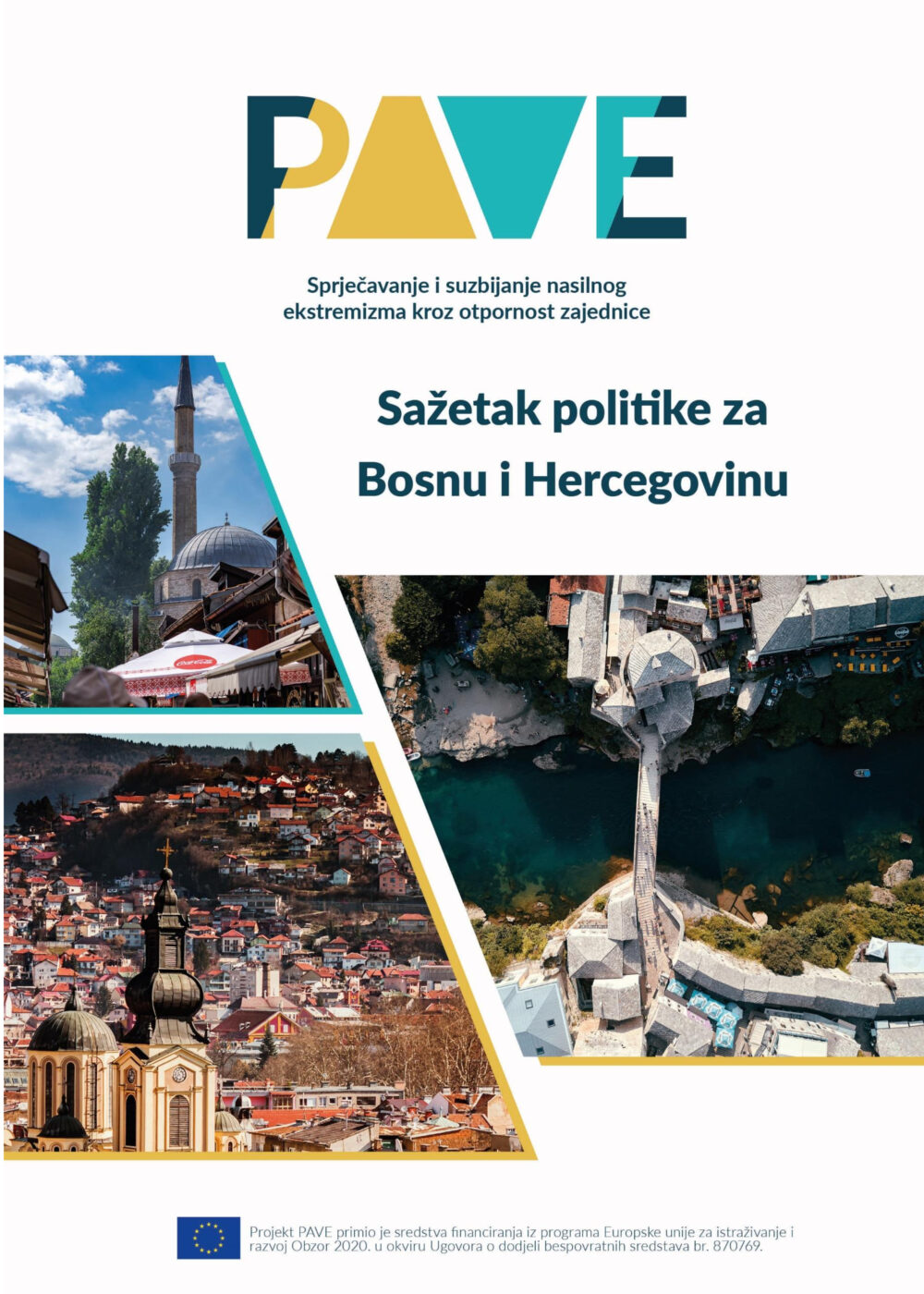 U okviru istraživačkog projekta PAVE prikuplja se znanje temeljeno na dokazima, koje se odnosi na trendove u području radikalizacije i nasilnog ekstremizma na Bliskom istoku i u Sjevernoj Africi (MENA), te na Zapadnom Balkanu.
---
The description of this publication has been updated on 27 January 2023 to reflect the content of the publication more accurately.
Thanks for your interest
If you find this publication useful, please consider making a small donation. Your support enables us to keep publishing.