1 Jun 2017
Berghof Foundation Annual Report 2016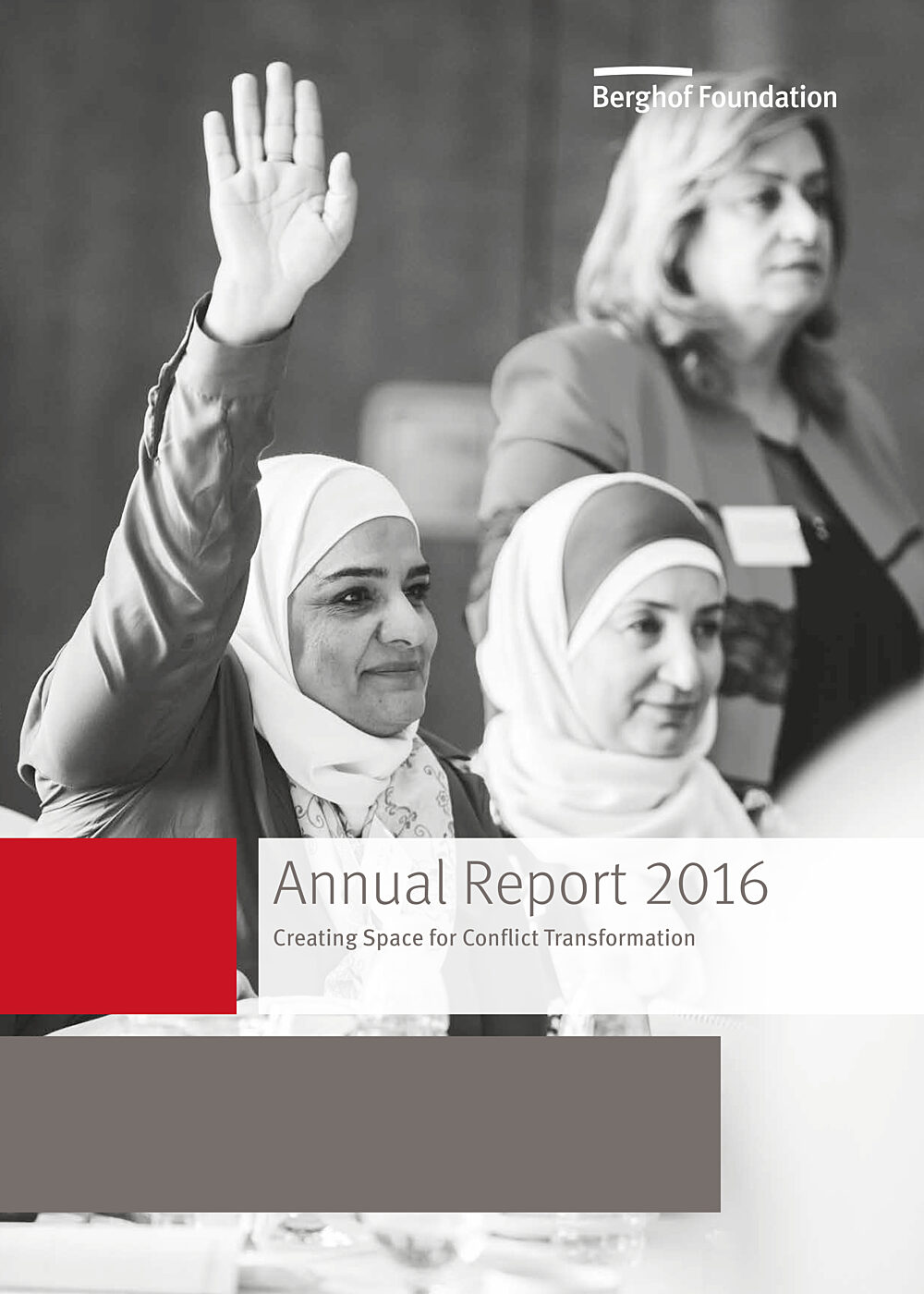 Our Annual Report provides information about the projects that we have worked on together with our partners in 2016. A particular light is shed on our support to national dialogues, an approach that has raised interest among conflict parties in countries that are transitioning from an autocratic system to more participatory governance.
---
Thanks for your interest
If you find this publication useful, please consider making a small donation. Your support enables us to keep publishing.