26 Nov 2014
Berghof Foundation Annual Report 2013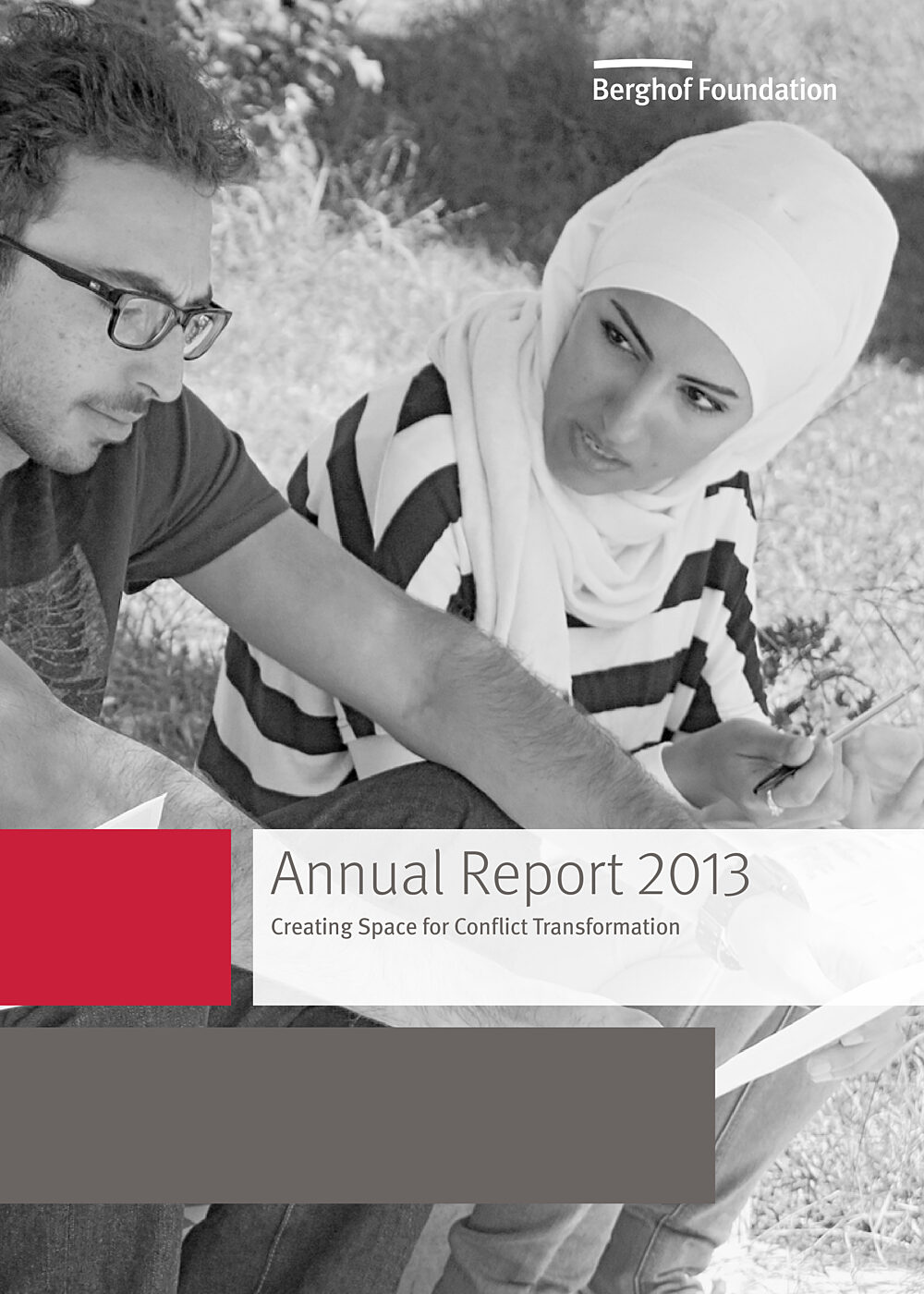 This first annual report for the public features the highlights of 2013 as well as background information on the Berghof Foundation's work and structure.
---
Authors
Berghof Foundation
Thanks for your interest
If you find this publication useful, please consider making a small donation. Your support enables us to keep publishing.