A word from our Executive Director
Our annual report 2022
Andrew Gilmour reflects on the full-scale invasion of Ukraine, and how we managed to adapt to the challenges we were facing in 2022.
---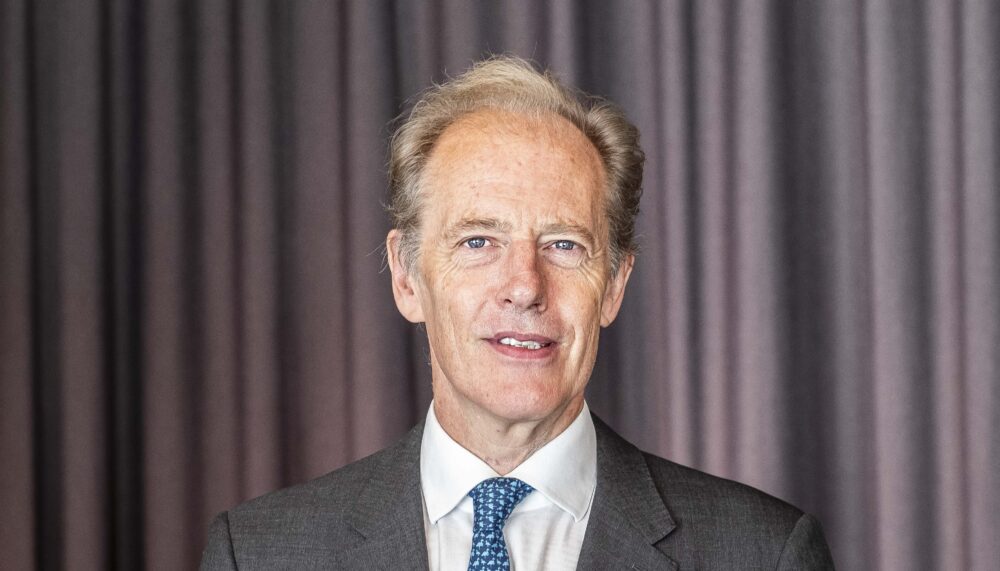 2022 will go down in history as the year that saw the full-scale invasion of a European country and an attempt to eradicate its sense of identity and status as a nation-state.
The year also saw a near doubling of conflict-related deaths compared to 2021. And yet Ukraine was not the country where the largest number of such deaths were experienced, which was Ethiopia. Just as worryingly is the longer-term trend: indexes indicate that there has been a global increase in levels of conflict in 13 of the last 15 years.
Such figures underline the importance of the work that the Berghof Foundation, together with its myriad of local, national and international partners, has been engaged in for over half a century. But it also reflects the challenges that organisations such as ours, in this field of work, are now facing.
One feature of the year was the growing divisions within the international community. Russia's invasion, followed by its annexation of Ukrainian territory and the systematic use of war crimes, have received very little active support from anywhere in the world. On the other hand, those countries supporting Ukraine have been disappointed by the lack of outright public condemnation on the part of many other nations. Undoubtedly this lack of support is connected to the perceptions of double standards, and the fear among many that Western countries are devoting so many resources and so much attention to the fall-out from Ukraine that other global issues – whether connected to conflicts outside Europe, or to interlocking food, energy, economic and climate crises – have been put on the back-burner.
These positions are not necessarily inconsistent with one another. Europe is of course right to feel the way it does in the face of such a dramatic threat to its security and what it would mean if the invasion force were to be allowed to achieve some of its goals. But it is not in the interests of either the "West" or the "South" if countries facing heightened challenges on many fronts feel that Europe is focusing less on their threats. Hence there is a need for redoubled efforts on the part of Berghof and others to work to contain, reduce and end violent conflict in the areas where we work.

It is more important than ever that we at Berghof and others work to contain, reduce and end violent conflicts.
Last year we continued to increase our networks and make use of the special access we have built up with various conflict parties to contribute to improved understanding and national dialogue in Afghanistan, Ethiopia, Lebanon, Somalia and Yemen and several other countries.
In addition, having decided in 2020 to link our specialist knowledge and techniques of conflict transformation to the greatest challenge of our time, climate change, we advanced further on this nexus in Somalia, and started new activities in the Middle East region, and Iraq in particular. We will be building on this base in 2023 and beyond.
In another new development, Berghof started to focus energies on transitional justice, and to explore how to bring human rights tools into mediation and peacebuilding activities.
On behalf of the Executive Team of Berghof, I would like to express deep pride and gratitude towards the staff of our organisation who act with such dedication and competence in the face of numerous difficulties that are intrinsic to our field of work. I would also like to thank the members of Berghof's Board of Trustees and Advisory Council for their generous time, advice, and moral support during the year.
We are also immensely appreciative of the cooperation we receive from our many partners around the world, especially those who work on the ground often putting themselves in danger. Finally, we would not be able to carry out any of our activities without the strong backing of our donors who have provided us with generous support over many years.