Zainab Mohamed
Project Officer
Sub-Saharan Africa Unit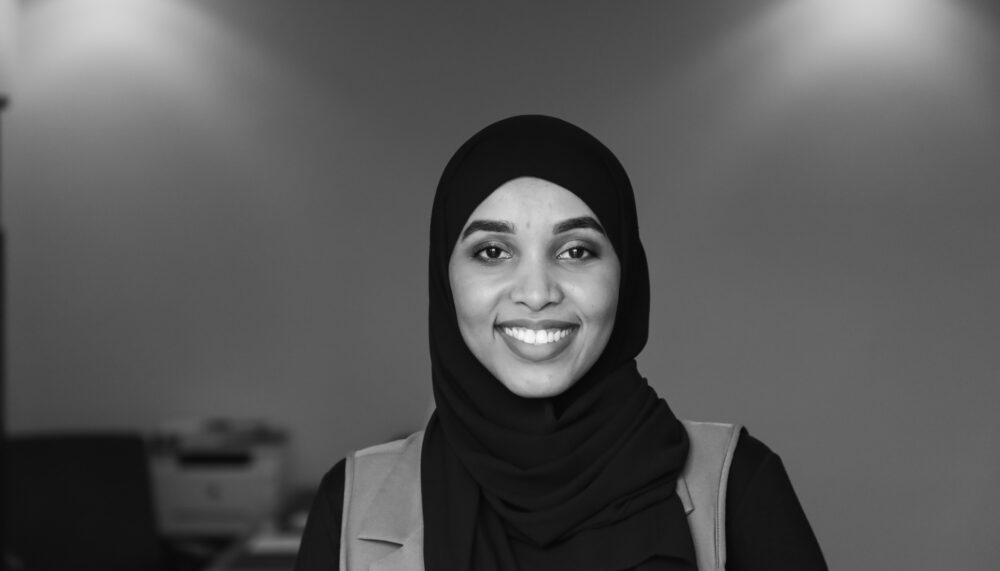 Mogadishu, Somalia
---
email hidden; JavaScript is required
Zainab Mohamed works as a Project Officer focusing on the project titled "Supporting Community Peacebuilders and Government Officials to Promote Reconciliation in Hirshabelle State, Somalia". Based in Mogadishu, she previously worked together with the Berghof Foundation in the framework of the project "Supporting stabilisation and the political and social cohesion of Galmudug State through multi-track dialogues" in Galmudug State.
Zainab has supported various projects, including a pilot project by the KasomoDev Consultancy, focusing on empowering women in decision making processes regarding stabilisation, peacebuilding, and good governance. She has served as the curator of Global Shapers, Mogadishu Hub under the World Economic Forum, from July 2020 - July 2021, a programme that focuses on "Youth Empowerment, Gender Equity and Climate Change Awareness". Additionally, she has co-founded Somali Sisters Foundation (SSF), a foundation that advocates for young women to reach their full potential in Somalia.
She holds a Bachelor's Degree in IT Management (Hons) from Al-Madinah International University Malaysia.