EVENT
Women mediator networks
More of the same?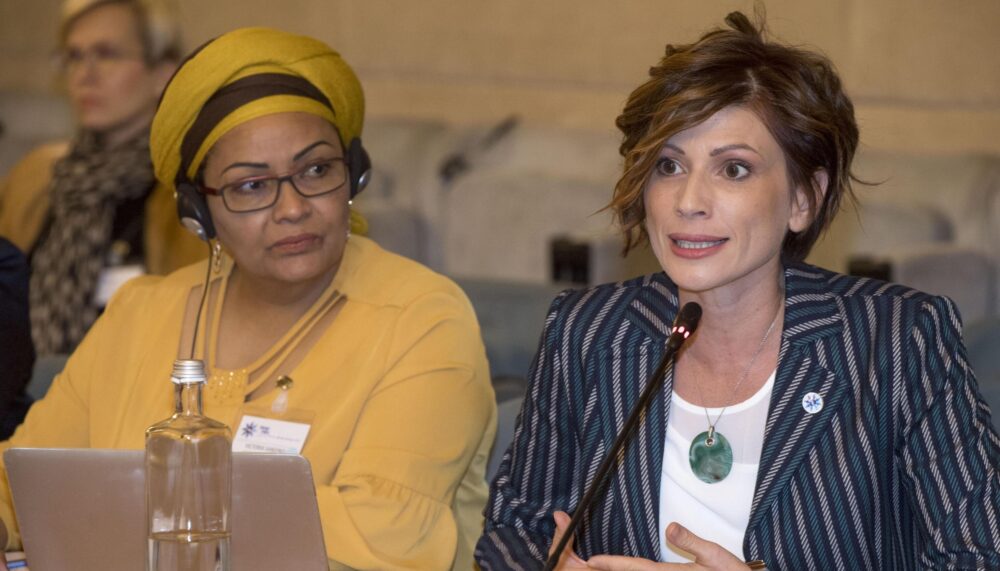 Join our online event on 1 December to find out more about the importance of women mediator networks and the challenges they face.
---
Considerable progress has been made in involving women in peace processes since the adoption of the United Nations Security Council resolution 1325 on women, peace and security more than twenty years ago. But women are still significantly underrepresented in formal mediation processes. In an effort to address this issue, a number of countries, regional organisations and civil society institutions established women mediator networks in recent years.
Together with representatives of different women mediator networks, we will explore the added-value of having such networks. In this event, we will identify their common goals and approaches but also highlight the differences that make each of these networks unique. We will also jointly discuss the effectiveness of their approach as well as the challenges they face in their daily work.
---
Women mediator networks
More of the same?
1 December 2023
14:00 - 15:30 CET (ics, ical)
Online event via Zoom.
This event will be held in English.
---
Panel discussion with:
Stella Sabiti, Mediator and facilitator of peace processes, former lead on establishing the African Union's Network of Women in Conflict Prevention and Mediation (FemWise-Africa)
Neha Sanghrajka, Negotiator and mediator, member of Women Mediators across the Commonwealth
Dr. Christina Horváth-​Stenner, Mediation Support Officer at the OSCE Secretariat – Conflict Prevention Centre, co-founder and co-coordinator of the Women Peace Mediators Network Germany
Elisabeth Lothe, Senior Advisor, Section for Peace and Reconciliation, Norwegian Ministry of Foreign Affairs, Member of Nordic Women Mediators
Reflections by Luxshi Vimalarajah, Senior Peace Mediation Advisor, Berghof Foundation
Moderated by Dr. Carla Schraml, Advisor Mediation and Negotiation Support, Berghof Foundation.

Please note that the event will be recorded using the cloud-based recording tool within the Zoom.us platform (using cloud servers based in the U.S.), to be published on the Berghof Foundation's website and social media channels for external communications purposes. You can find the Berghof Foundation's data protection notice here. If you have questions, please feel free to contact the Berghof Foundation's Data Protection Officer (data.protection@berghof-foundation.org).
---
Media contact
Florian Lüdtke
Media and Communications Manager
+49 (0) 177 7052758
email hidden; JavaScript is required