4 Jan 2015
Peace Counts Poster Series: MENA (English)
6 Posters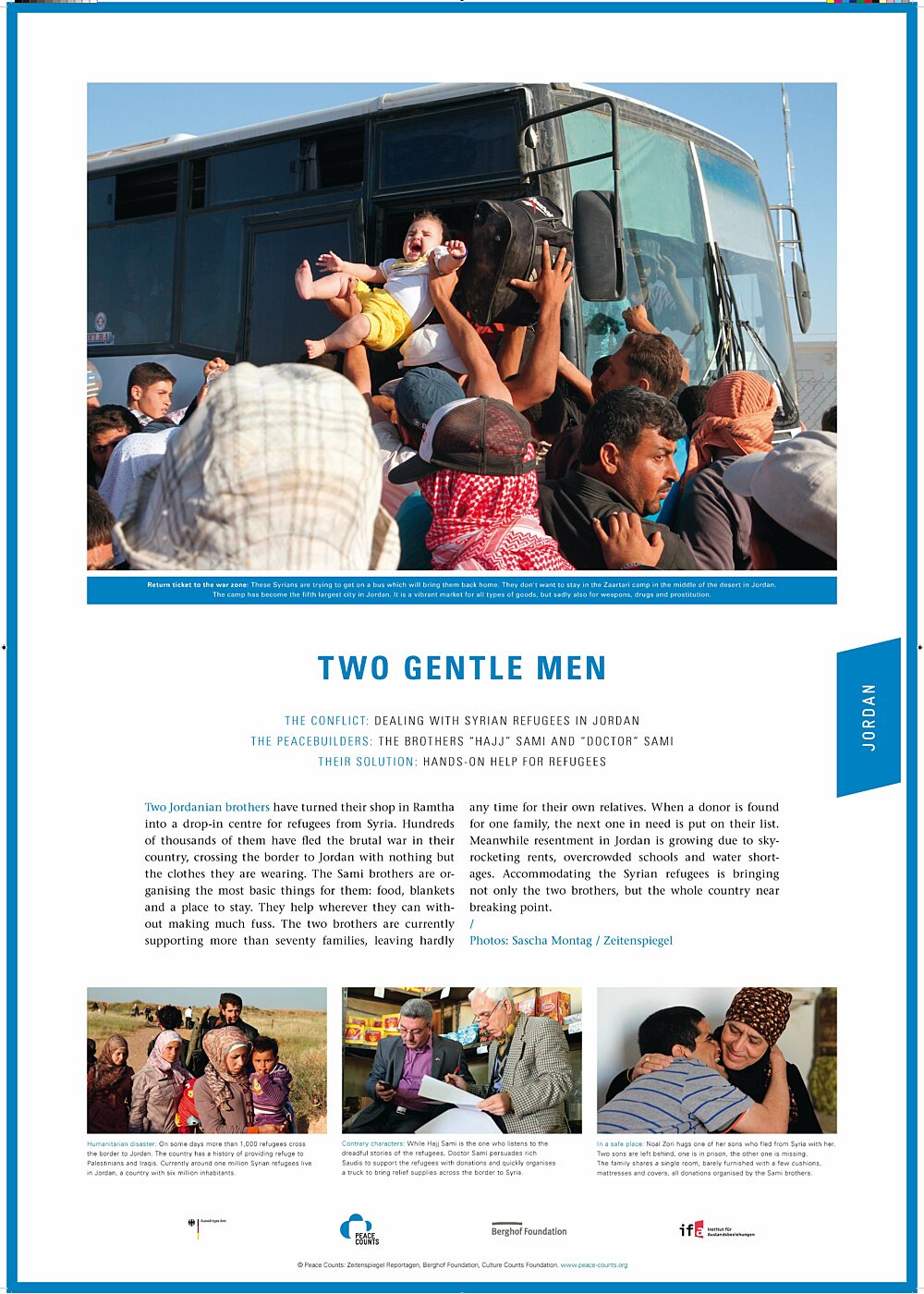 Poster series: Peace Counts - Middle East and North Africa
Since 2013, Peace Counts reports about individuals making peace. The reports were published in the media and used to create an exhibition called "Peacebuilders around the World".

---
Editors
Anne Romund, Uli Jäger, Tilman Wörtz
Topic of the six MENA poster:
Libya I - Sanctuary for the soul
Libya II - Remarkable women
Jordan - Two gentle men
Syria I - The peace engineer
Syria II - Plain text amidst war
Lebanon - Words against weapons
Tübingen 2015. Available in English and German.
Would you like to order this publication?
DIN A1
€ 10.00 incl. 7% VAT
plus Shipping

Contact us, we're happy to help (see below).
---
Contact
Do you have a question about your order?
Contact us, we're happy to help:
email hidden; JavaScript is required
Thanks for your interest
If you find this publication useful, please consider making a small donation. Your support enables us to keep publishing.